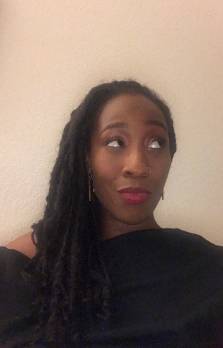 | | |
| --- | --- |
| Email | lreid@tacomacc.edu |
| Phone | 253.566.6035 |
| Fax | 253.566.6035 |
| Office | Bldg. F1 Rm: 70 |
| Dept. | Communication & Transitional Studies |
Profile: Prof. Reid
Discipline: English
One of My Favorite LC Lectures:
One of my favorite LC (Learning Communities lectures is on code switching. Code switching refers to the act of changing the style of our written or oral communication depending on our audience. There are a lot of reasons we might code switch. I love this lecture because many of my students say it is the first time they've had this behavior affirmed in an educational setting and have been offered terminology for discussing it.
I Love Teaching in This LC Because:
I get to learn from Dr. Cho alongside the students, which is great because I love sociology. Also, it's fun teaching with a colleague who shares both my deep respect for teaching and appreciation for the ridiculous. He doesn't bat an eye if I suddenly want to play an episode of Fresh Prince of Bel-Air just to make a point about writing narrative essays. In fact, he just encourages me!
In Class I'm Most Likely To:
Turn to the wall and have a whispered conversation with it if I'm exasperated. The wall has been a supportive friend. Ha.