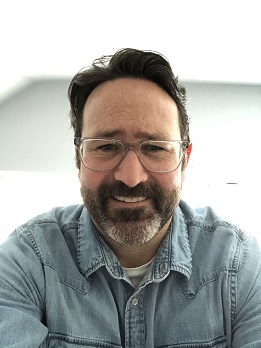 | | |
| --- | --- |
| Email | BHunt@tacomacc.edu |
| Phone | 253.460.4396 |
| Fax | 253.460.4396 |
| Office | Bldg. 16 Rm: 324 |
| Dept. | Communication & Transitional Studies (Written/Oral Communications) |
Profile: Prof. Hunt
One of My Favorite LC Lectures is:
idea mapping. I'm a hugely visual person, and I love to learn from the ideas students generate on a poster.
Our Ideal LC Student Will:
be engaged in both their own learning as well as those of the other LC students.
I Love Teaching in This LC Because:
it's inspiring work to watch the growth and learning that students generate on a daily basis.
In Class I'm Most Likely To:
stand back, ask questions, and listen more than or as much as I talk from the front of the room.
Class Schedule
| Quarter | Class | Title | Day(s) | From | To | Location | Mode |
| --- | --- | --- | --- | --- | --- | --- | --- |
| Fall | ENGL& 101LC6 | English Composition I | MTTh | 11:30 AM | 12:20 AM | 20-105 | Classroom |
| Fall | ENGL& 101LC6 | English Composition I | MTTh | 11:30 AM | 12:20 AM | 20-105 | Classroom |
| Fall | WRITE 095LC6 | Tools for Reading and Wr | TTh | 10:30 AM | 11:20 AM | 20-105 | Classroom |
| Fall | ABE 07501F | R/W Social Studies: US H | MW | 1:30 PM | 3:20 PM | 12-150 | Classroom |
| Fall | ABE 09401F | Academic R/W II: Thresho | MW | 1:30 PM | 3:20 PM | 12-150 | Classroom |
| Winter | FRSH 07501F | R/W Social Studies:US Hi | MW | 1:30 PM | 3:20 PM | 12-150 | Classroom |
| Fall | FRSH 07501F | R/W Social Studies:US Hi | MW | 1:30 PM | 3:20 PM | | Classroom |
| Winter | COL 101LC5 | College 101 | TTh | 8:30 AM | 9:20 AM | 12-250 | Classroom |
| Fall | COL 101LC1 | College 101 | MTTh | 9:30 AM | 10:20 AM | 12-130 | Classroom |