TCC Offers New Bachelor of Applied Science in Applied Management Degree
February 26, 2019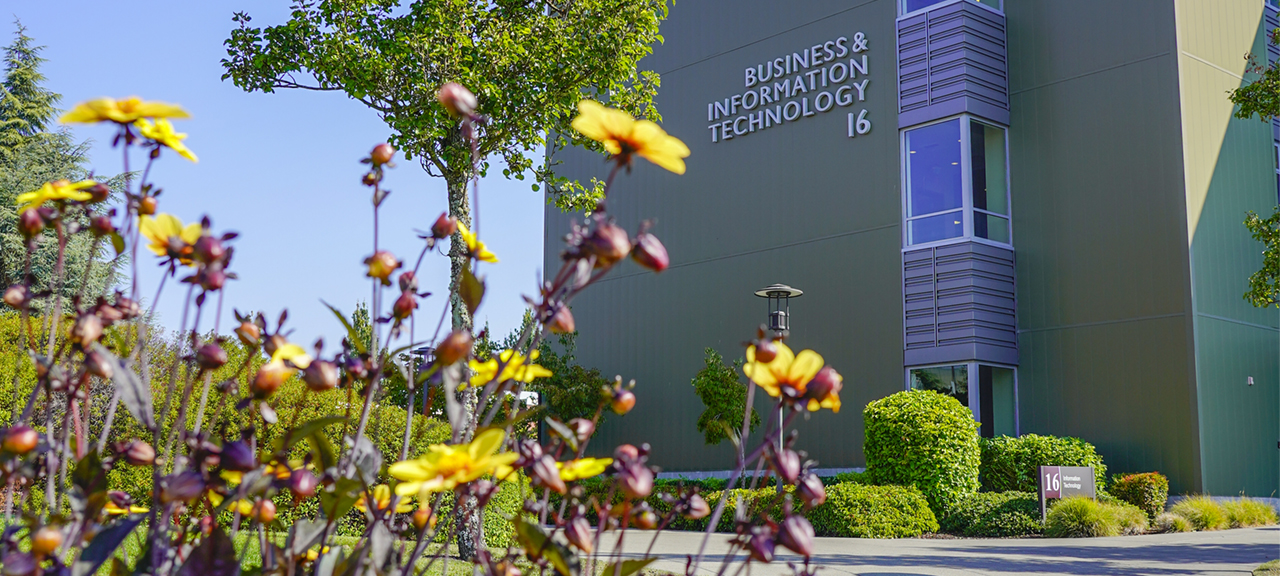 Graduates of professional-technical degrees programs (also known as Associate of Applied Science degrees) now have access to bachelor-level education with the new Bachelor of Applied Science (BAS) degree in Applied Management at Tacoma Community College (TCC). This new degree is the latest and third bachelor's degree offered by TCC and the first Applied Management degree in Pierce County.
The Applied Management degree launches in the fall of 2019. TCC is now accepting applications.
"This new degree was created to be open, accessible, and equitable for all students," said Mary Jane Oberhofer, Interim Associate Dean for Business. "TCC is excited to be the first to offer an applied management degree to the Tacoma-Pierce County community."
TCC also offers a BAS in Health Information Management (HIM) and one in Community Health. The HIM degree began in Fall 2016 and Community Health accepted its first class in Fall 2018. Four students have graduated from the BAS HIM program in June of 2018; 10 are expected to graduate this June.
All of TCC's BAS degrees were designed with working students in mind. The HIM and Community Health BAS degree classes are offered completely online. The new Applied Management BAS classes will be offered Tuesday and Thursday evenings and every other Saturday. All TCC BAS programs have small class sizes (less than 30) and are cohort-based, meaning students stay together throughout the program.
BAS degree programs allow associate degree holders to achieve their bachelor's degree with fewer barriers. Students who are graduates of traditionally non-transferable professional-technical degrees can now seamlessly access bachelor level education at TCC. Access to BAS degrees also aids employers in promoting their incumbent workforce. The Applied Management BAS degree will enhance students' technical skills by adding a business management component, making graduates more marketable in their respective industry.
The first cohort will specialize in Project Management, preparing students to earn an industry credential. Future curriculums will specialize in Human Resources and Entrepreneurial Leadership.
Applications open on March 1 with priority given to applications received before May 1. Students can attend the program full- or part-time. Full-time students can complete the degree in two years.
To apply visit the Applied Management page for more information.