Events
See everything that is happening around campus.
Academic Calendar
Find important dates and deadlines, including add/drop deadlines, refund and tuition payment deadlines.
OSE Events
TCC's Office of Student Engagement has planned lots of great activities for fall quarter! Check the OSE Event Calendar and the OSE Events & Activities Page for updates!
Cheer on Titan Athletics!
TCC has six Athletic teams, and basketball season has started! Go Titans!
Fall Quarter Concerts
FREE musical performances in the Builidng 2 Theater. Everyone welcome!
Nov. 18: TCC Orchestra
Disability & Intersectionality Speaker Series: Stephanie Woodward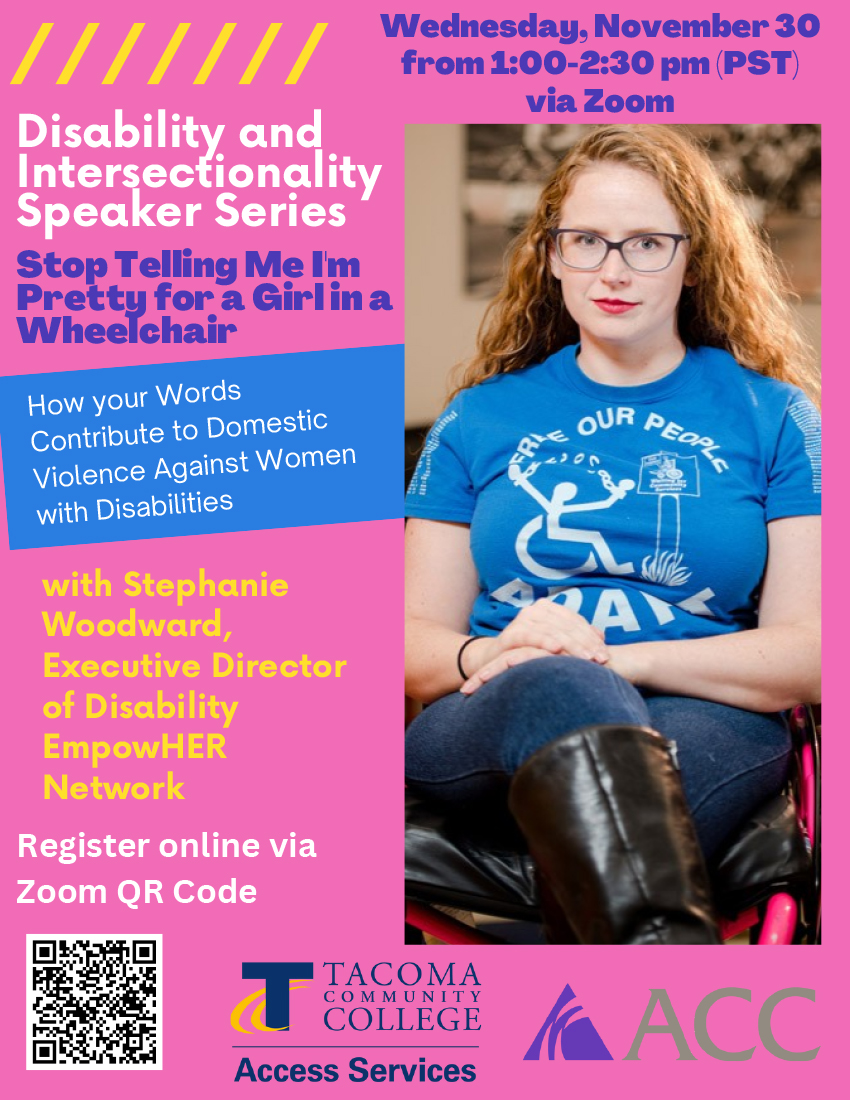 Executive Director of Disability EmpowHER Network Stephanie Woodward will speak on "Stop Telling Me I'm Pretty for a Girl in a Wheelchair: How your Words Contribute to Domestic Violence Against Women with Disabilities."
Event will be held online, 1-2:30 p.m. A TCC Access Services event.
Nov. 30
Register Now for HIT the Trail!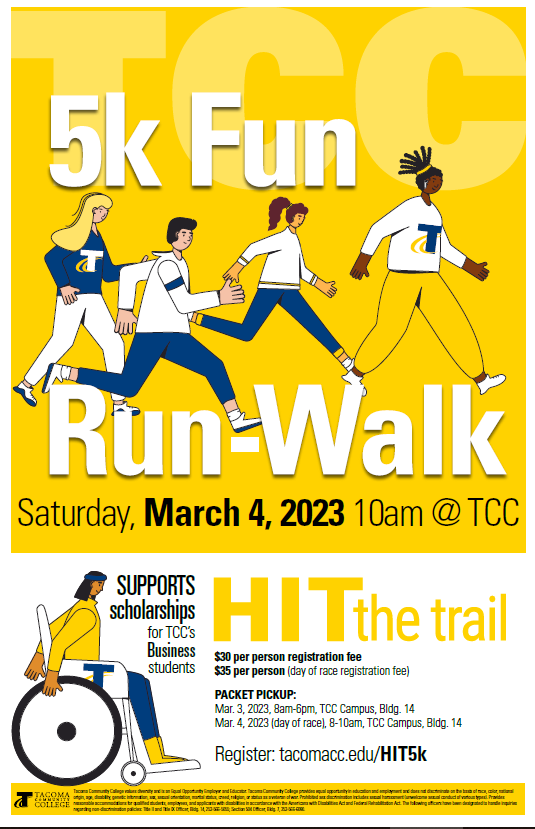 TCC's on-campus 5K is back! Register now for a fun fitness event that supports TCC Business scholarships.
March 4