Earth Week Events
TCC Wetland Restoration
Monday, April 17, 3-4:30 p.m.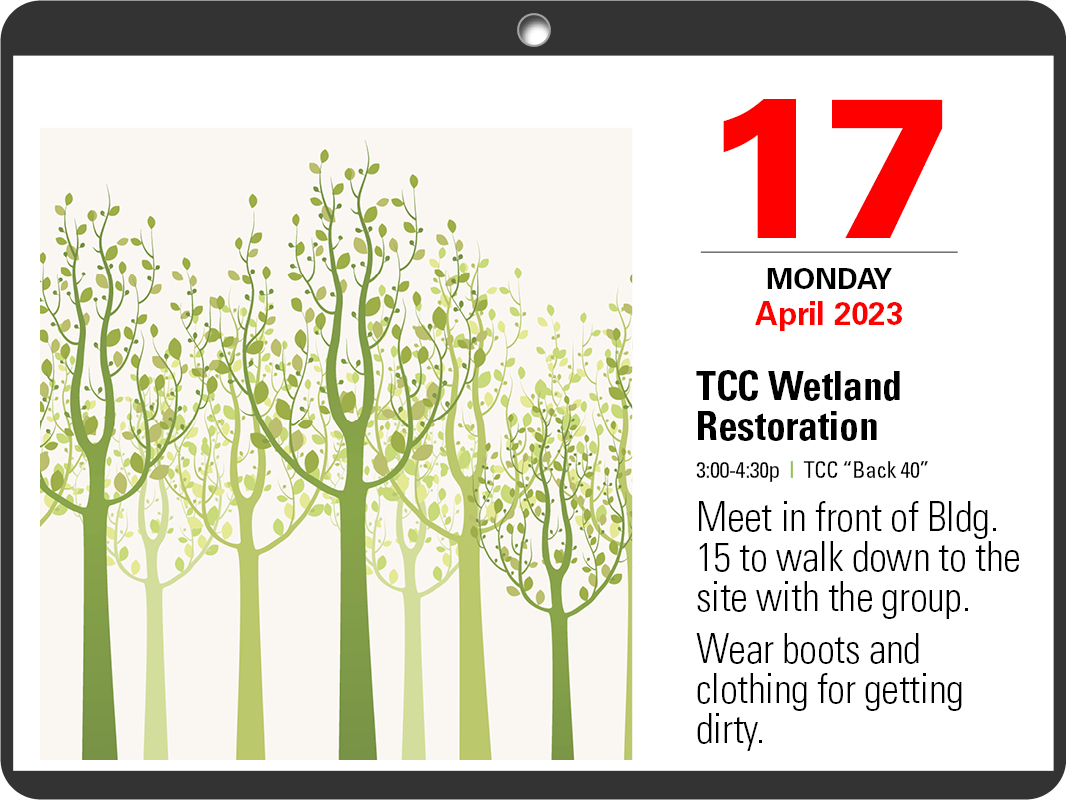 Help restore TCC's on-campus wetland! A group will meet at the front entrance of Building 15 at 3 p.m. and go to the site together. Gloves and tools provided, please wear clothing that you don't mind getting dirty and bring a water bottle. Sponsored by the TCC Sustainability Action Committee. Questions? Contact Kristen Harrison: kharrison@tacomacc.edu.
Salmon Release
Tuesday, April 18, 3:30 p.m. at Puget Creek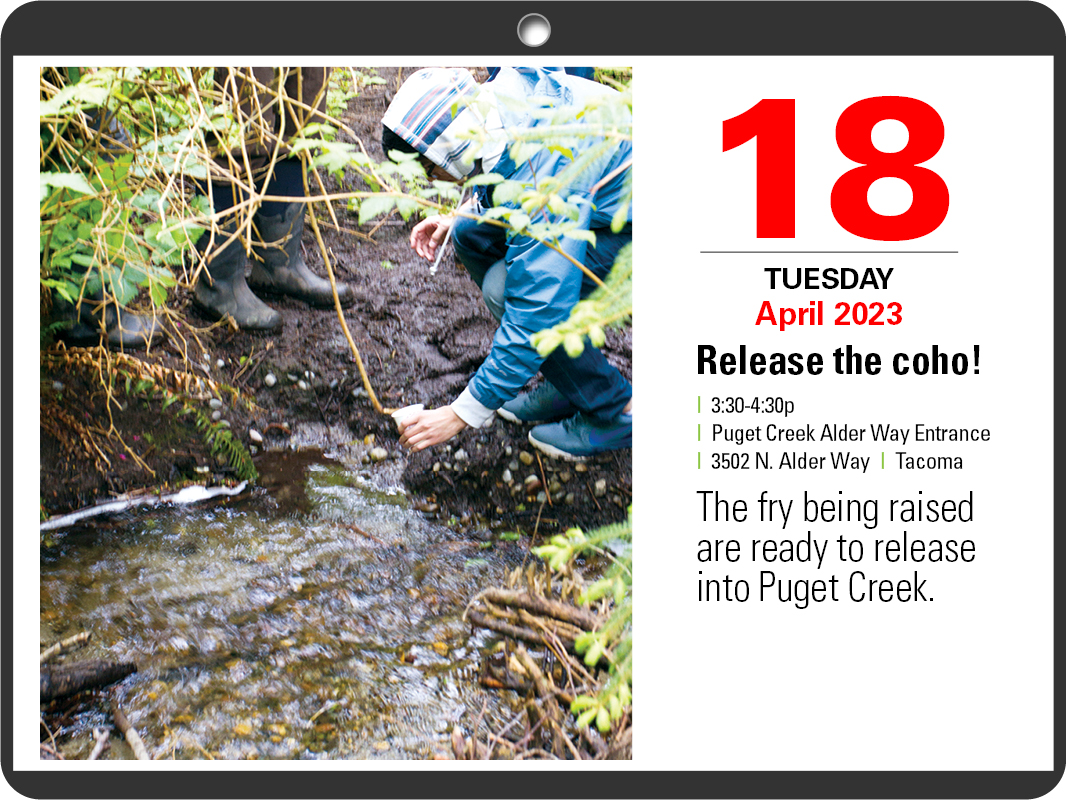 Meet at the Alder Way entrance to Puget Creek Park at 3:30 p.m., release a baby salmon into the creek, and learn about their journey to the sea and back! Sponsored by the TCC Sustainability Action Committee. Questions? Contact Shaun Henderson: shenderson@tacomacc.edu.
Earth Week/Diversity Film Festival Screening: The Seeds of Vandana Shiva
Wednesday, April 19, 3 p.m.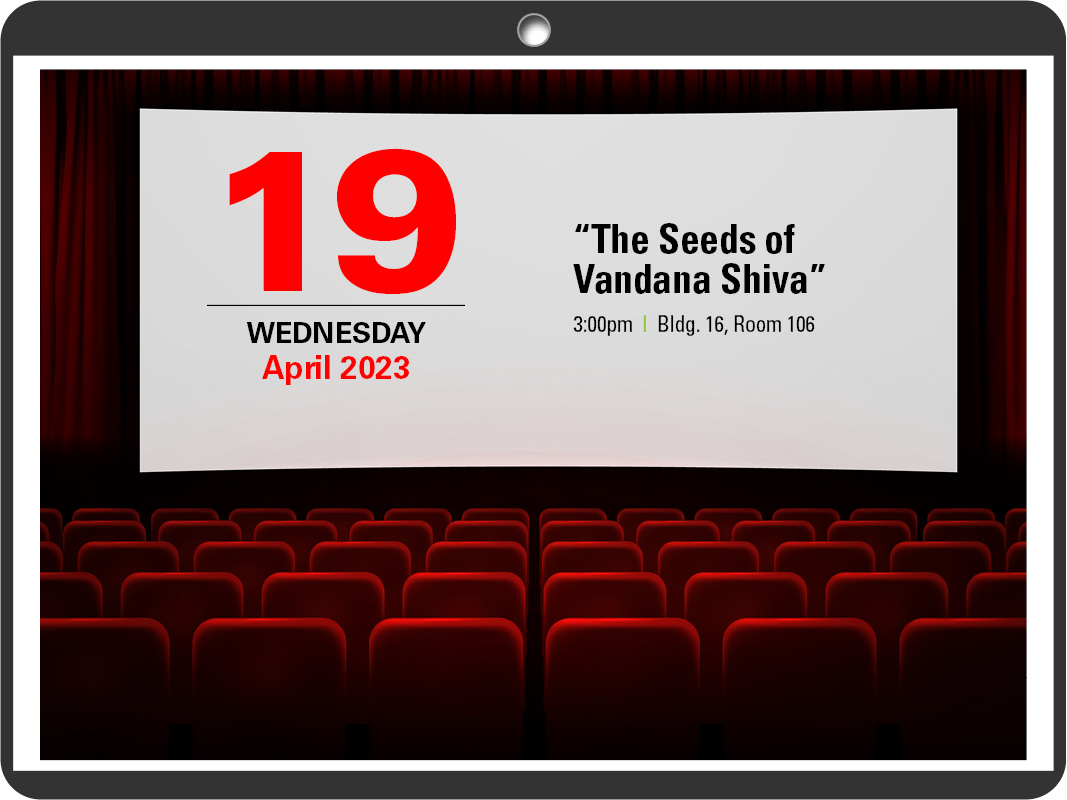 In celebration of Earth Week, the Diversity Film Festival screening of "The Seeds of Vandana Shiva" is being held on campus. Join us in Building 16 Room 106 to watch the film and participate in a short discussion afterwards.
All Diversity Film Festival screenings are free with TCC student ID! Find more films.
TCC Sustainability Garden Work Party
Thursday, April 20, 2:30 - 4:30 p.m.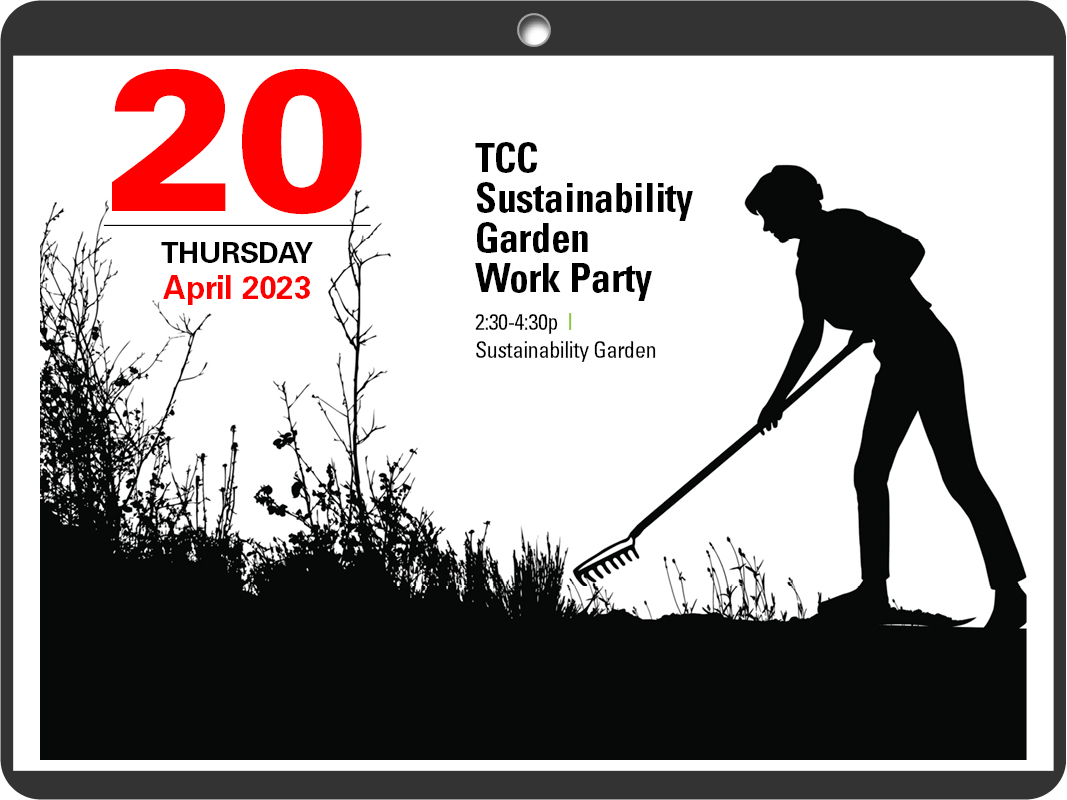 Have you visited TCC's Sustainability Garden? It's located across Parking Lot "I" from the Building 20 Gym. Join us to help get the garden ready for spring planting! Produce from the garden helps feed TCC students through the Max & Margi Harned Titan Food pantry. You can also find out how to get involved with the TCC Sustainability Garden Club!
Listen to TCC Student Sustainability Podcasts on Radio Tacoma!
TCC Professor Pam Beal's students have created five podcats that will be airing on Radio Tacoma during Earth Week. Learn about issues specific to our region, including what needs to be done to deal with pollution in Puget Sound.