pattern of human shapes in profile, some walking, some in wheelchairs. Text: National Disability Employment Awareness Month at TCC
National Disability Employment Awareness Month at TCC
October is National Disability Employment Awareness Month, and Access Services has awareness-raising activities planned. The first three are hosted by WSU. The fourth event is hosted by TCC. Please note that pre-registration is required for some events.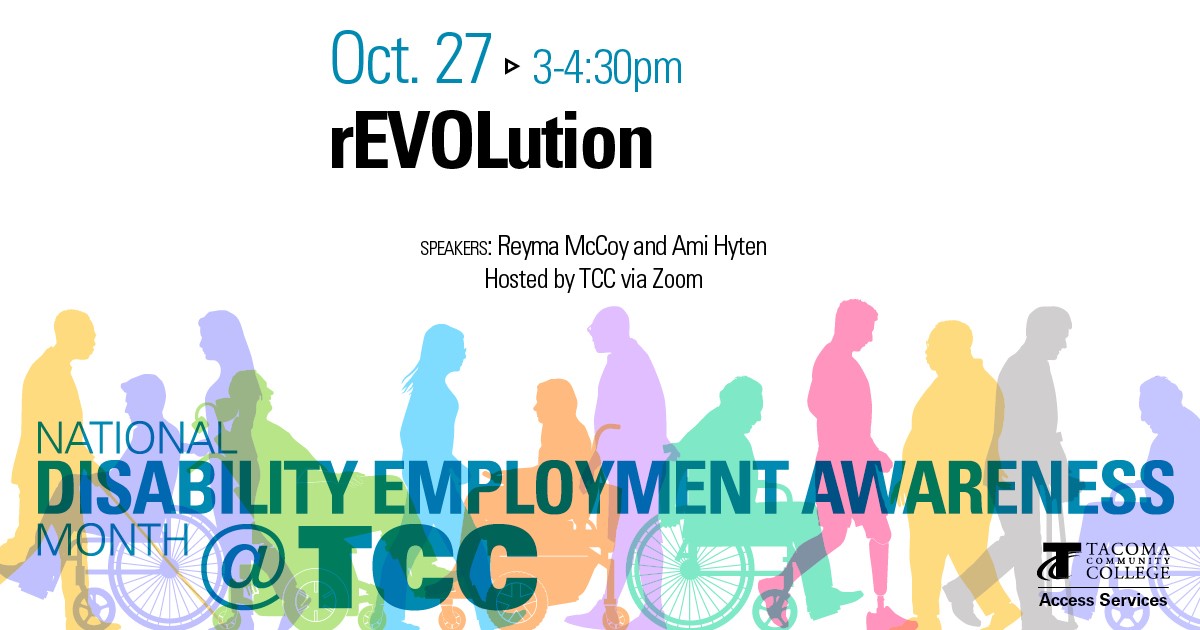 rEVOLution: How Two Multiply-Marginalized Women Found Each Other -- and Their Purpose -- in the Disability Justice Movement (Event hosted by TCC)
Wednesday, Oct. 27, 3 - 4:30 p.m.
Registration Required ​​​​​​​
Join Independent Living power couple, Ami Hyten and Reyma McCoy McDeid, as they discuss their work to shift disability-led spaces from a "rights" to a "justice" focus. Speaking from fifty years of combined experience in both service delivery and advocacy for disabled people, Ami and Reyma will discuss the intentions that created the disability rights movement, how those efforts impact disabled people today, and what needs to happen next to ensure liberation for the world's largest marginalized community. ​​​​​​​