Early Learning Center entrance
Early Learning Center
Safe, enriching child care for TCC student parents and staff
Easy, accessible, high-quality care
Going to school and raising children is a tough balance—and our Early Learning Center (ELC) is here to help. We provide a secure, beautiful place for children ages 12 month to 8 years to learn, play and grow while you pursue your educational goals.
Early learning, while you're learning
Our Early Learning Center is committed to offering families excellent care focused on helping your child develop a sense of self worth and positive self concept.
Accredited by the National Accreditation Commission

Planned learning activities appropriate for your child's age and development

Small teacher-to-child ratio

Observation rooms so parents can watch their children

Parent study spaces

Consistent updates on your child's progress
A helping hand for families
More than just childcare, we aim to help our families reach their fullest potential. Our Early Learning Center also provides:
Onsite dental, vision and hearing screenings
Nutritious and delicious daily meals
Access to Early Head Start and Early Childhood Education and Assistance Program for income eligible families
Enrollment Information
The first step to sending your child to the ELC is to fill out an application. This page also has rates and enrollment information.
The Annette B. Weyerhaeuser Early Learning Facility
Our Early Learning Center was thoughtfully designed to serve 92 children, with indoor and outdoor play areas, a state-of-the-art kitchen, and opportunities for learning around every corner.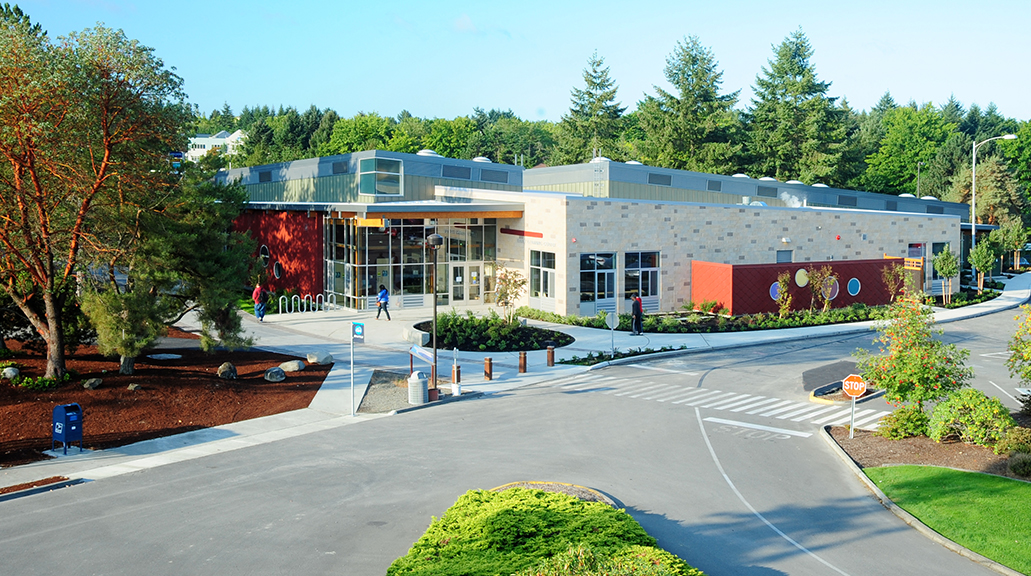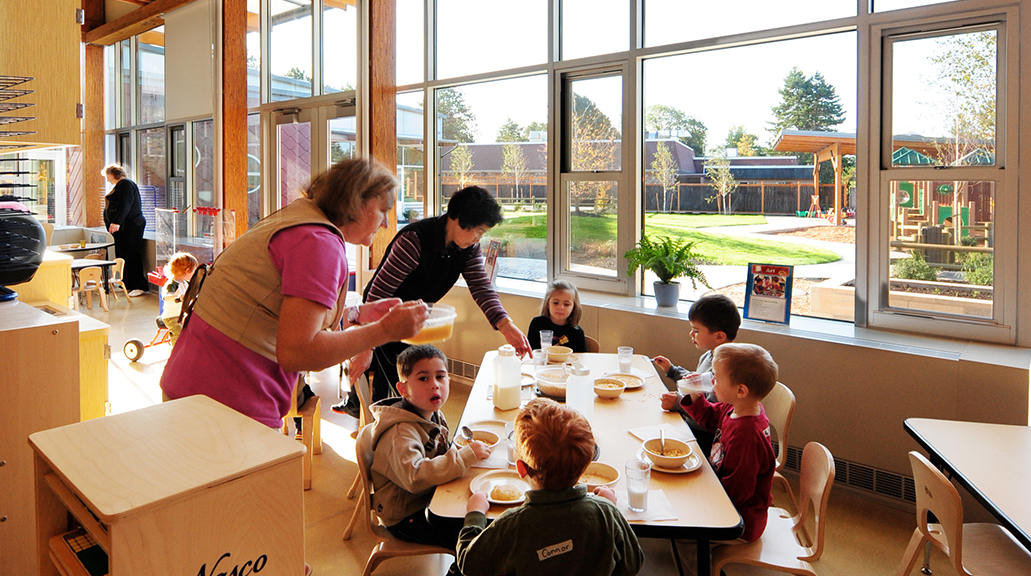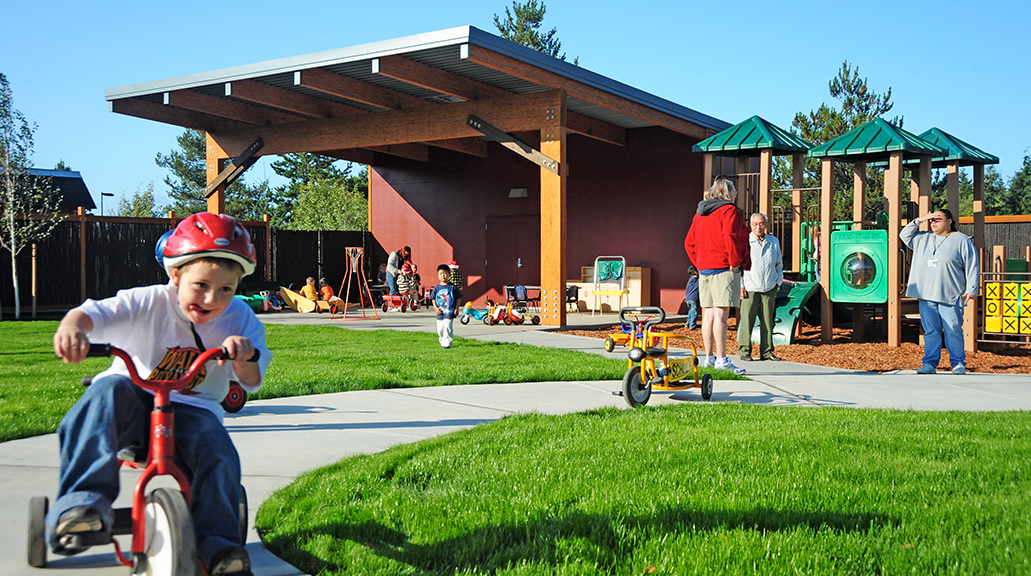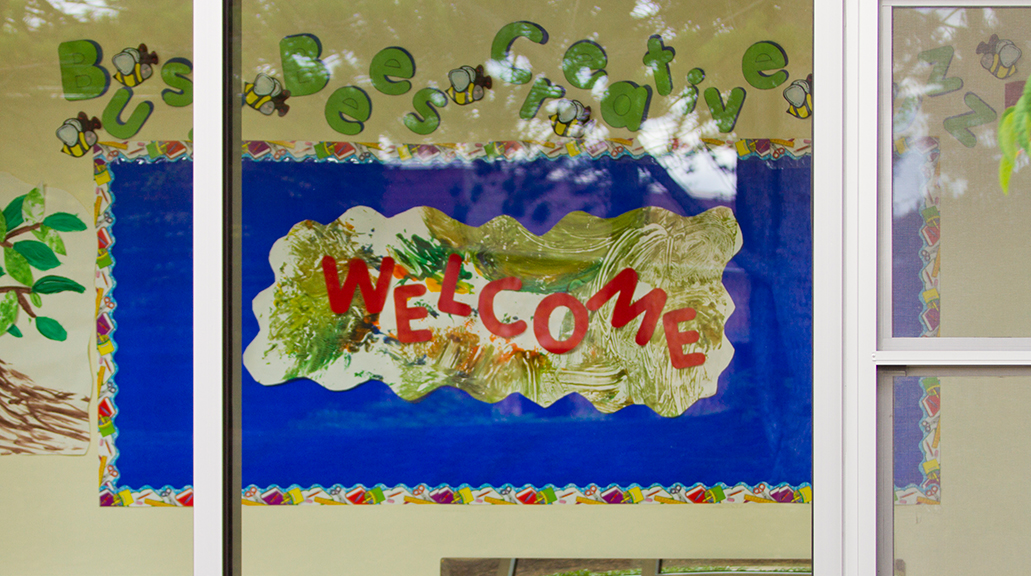 The Early Learning Center
Connect with the Early Learning Center
TCC Tacoma Campus, Bldg. 3
Hours
Monday through Friday: 7:30 a.m.-5:30 p.m.
Summer Hours: 7:00 a.m.-5:30 p.m. The Center is closed on Fridays during Summer quarter.
Call us to ask questions or schedule a tour.
Nurturing Children, Helping Families
Our Mission
The mission of the Early Learning Center (ELC) is to provide a safe and nurturing early learning experience in an environment where best practice is paramount for young children of students and staff of Tacoma Community College and the community.
Our Purpose
The purpose of the Early Learning Center is to provide a quality early childhood program that meets the needs of children and families while parents pursue an education. We believe that developmental, cultural, and age appropriate practices are the foundation for early childhood and children's programming within relationship-based settings.
Our Funding
Tuition fee is based on the number of hours needed for child care each quarter as determined by the student parent's class schedule, with a minimum of 25 hours per week.The Early Learning Center does not discriminate on the basis of race, color, national origin, gender, sexual orientation, religion, or disability. Read TCC's full non-discrimination statement
Our Philosophy
The Early Learning Center is staffed by early childhood professionals who value children's sense of curiosity, and recognizes that play enhances development and learning. We believe:
Developmental, cultural, and age appropriate practices are the foundation for early childhood education within relationship-based settings.
That building trusting and reciprocal partnerships with families is essential.
In providing opportunities for success and to encourage a feeling of competency. In addition to developing a positive attitude, the children learn to value the feelings and rights of others.
That children can be shown how to work out conflicts with others in ways that develop problem solving skills for dealing with realistic situations.
That every child can feel valued and capable.
That all children pass through developmental stages. We respect their individual differences and rates of growth, and we maintain developmentally appropriate curriculum, equipment, and expectations.