painted birds nest with two cream eggs sitting in a swirl of twigs
The Art Gallery
About
The Gallery at TCC is a place where students and the surrounding community can find artistic expression in all mediums, and from all world cultures and historic eras.
With an exterior that seems to change from every angle and naturally lit, unique display spaces, The Gallery is a perfect venue for special exhibitions, lectures, readings, and our rotating collections.
Korean American Artists Association of Washington State Exhibit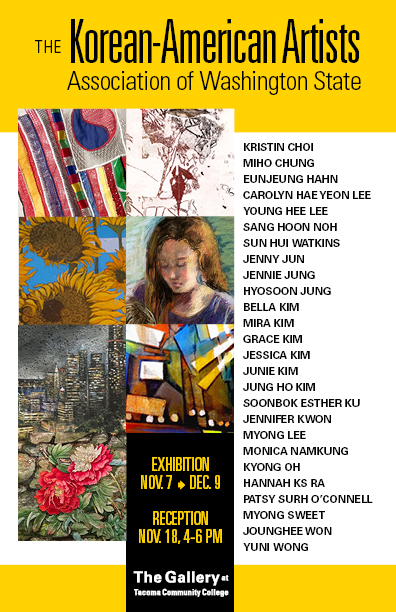 Reception 4-6 p.m. Nov. 18 in The Gallery
Nov. 7 - Dec. 9
KAAW Exhibit Video
Call for Entries: Collector's Cabinet Exhibit
The Gallery will host a "Collector's Cabinet" Exhibit Jan. 2 - Feb. 11, 2023. Interested in participating? Send in your entry form by 5 p.m. Nov. 25, 2022.
Application Deadline: Nov. 25
TCC Art History Book Club
Art Historian, Jennifer Olson, Ph.D., will give a short introduction of the artists and lead the discussion. Join us Dec. 7 at noon for a discussion of "The Last Painting of Sara de Vos" by Farrar, Strauss, and Giroux.
Dec. 7, 2022
Upcoming Exhibitions
Jan. 3 – Feb. 10, 2023: Collectors Cabinet (Call for Entries Form)
Feb. 21 – Mar. 17, 2023: Black Artists
Mar. 27 – April 21, 2023: TCC Art Faculty Exhibition
April 26 - 27: Ikebana Exhibition
May 9 – June 8, 2023: TCC Student Art Exhibition
June 26 – Aug. 17, 2023: 21st Annual Juried Local Art Exhibition
Gallery Talks
by previous artists featured at the TCC Art Gallery.
Visit the Gallery
Gallery Hours
The public is welcome,
and all exhibits are free.
Monday-Friday, 10 a.m.- 5 p.m.,
on days the college is open.
Location
The Gallery is located in Bldg. 4, near the corner of 12th and Mildred. Visitor parking is available in Lot G.
Contact Us
Questions?
Contact Gallery Coordinator
Dr. Jennifer Olson
253-460-4306
The Gallery Shop
The Gallery shop carries photographs & cards by Alice Di Certo, Connie Hardy, & Linda Staats; and jewelry by Margaret Doty.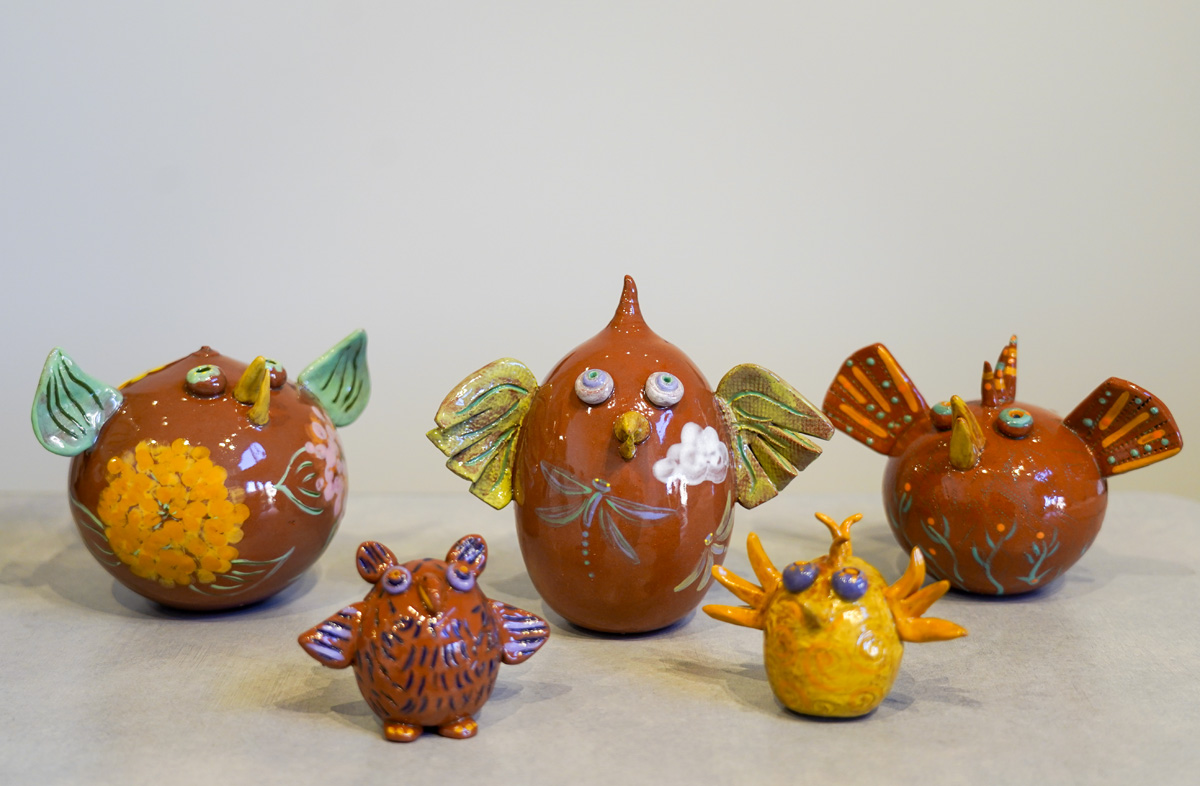 Pieces by Melinda Cox, $75 for large birds and $35 for small birds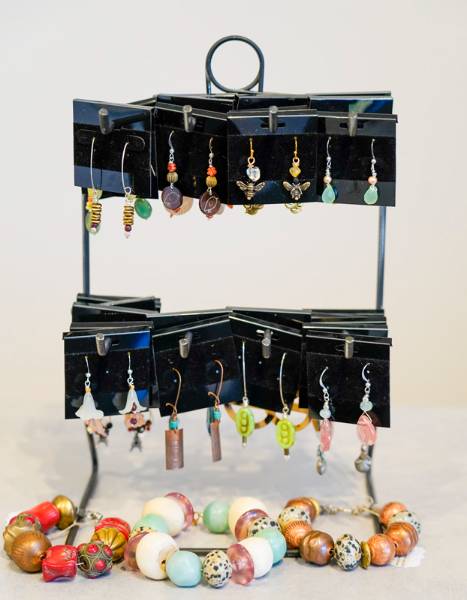 Pieces by Margaret Doty, $20 each
Pieces by Melinda Cox, $15 each
Wait! There's More to See
Take a look at the exhibit at TCC's Gig Harbor Campus, currently featuring Everyone Always Wants to Find Words by Yuka Petz.