photo of International team members
International Programs Team
The International Program staff is dedicated to giving our international students every opportunity to achieve their goals at TCC. Our team is comprised of eight staff members, who speak multiple languages (Mandarin, Japanese, Korean, Russian, French, Wolof and Spanish). Warm, friendly and highly trained in working with international students, we are here to help students with:
Admission to TCC
Homestay placement
Course selection, graduation and University transfer
Social and cultural adaptation
And so much more!
Meet the International Programs Staff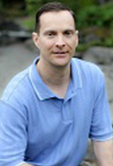 James Newman
Executive Director of International Programs & PDSO
As Program Director for International Recruitment since 2009, James emphasized short-term international training and degree programs. The high school completion program he developed and implemented led to a dramatic increase in Chinese student enrollment.
James holds a Master of Project Management, obtained from Keller Graduate School, and a Master of Business Administration from the New York Institute of Technology. He lived in China for 7 years, attended Beijing's Language and Culture University, and is fluent in Mandarin.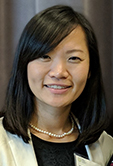 Namiko Bagirimvano
Assistant Director of Operations, International Housing and Short Term Programs & DSO
Nami earned her undergraduate degree in Japan and worked for an airline company prior to pursuing her M.A. in International Education at the SIT Graduate Institute in Brattleboro, VT. After graduation in 2009, she joined the University of Arkansas as a programming, housing and retention specialist. Nami consistently seeks to contribute to the mission of TCC and the campus' internationalization efforts. She also has two adorable daughters!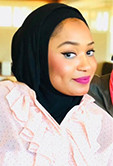 NDeye Penda Samba
Assistant Director of Advising and Study Abroad & DSO
Penda was born and raised in Dakar, Senegal before moving to the U.S. at 13. She has a B.A. in Communications with minors in Spanish and Diversity in Higher Education from Western Washington University and a M.Sc. in Higher Education Leadership with a focus on Student Affairs from Walden University. Penda has a strong background in international student advising and recruitment. Her mission in life is to change lives one day at a time through education. Penda is also fluent in French, Spanish, and Wolof.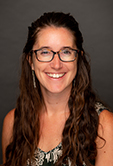 Katie Van Wyk
Assistant Director of Global Outreach, Marketing, and Admissions
Born and raised in the cheese head state, Katie attended the University of Wisconsin-La Crosse where she received her B.S. degree in Mathematics and Spanish and her M.S.Ed. in Student Affairs Administration. Katie studied abroad for a short-term in Costa Rica and later for a semester in Spain. Upon completing her undergraduate degree, she spent a year living and working in Santiago, Chile before entering the field of International Education. Katie is enthusiastic about travel as a means of education, the exchanging of cultures and is excited to be a part of TCCs International Programs team.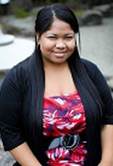 Alexa Mercado-Curtis
International Admissions Specialist & DSO
Alexa processes international student admissions and assists in international short-term programs. She has over six years of experience in Student Life and International Student Affairs & Programs at TCC and understands the diverse groups that the college serves. While working with students on a daily basis, she seeks to improve their experiences before, during, and after their studies at TCC.
Alexa graduated from TCC in 2009 and is currently working on her Bachelor's degree. She has made multiple visits to the Philippines, Canada, Mexico, and South Korea and hopes to continue broadening her knowledge of cultures through world travel and interactions with the students that she enjoys serving every day.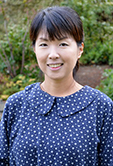 Ashley Bush
International Academic Advisor & DSO
Originally from Seoul, South Korea, Ashley studied abroad in Germany, New Zealand and the U.S. all before the age of 14. She graduated from Korea University, Seoul, South Korea with a B.A. in English and German Language and Literature. Later, Ashley earned her M.A. in Higher Education with a focus on international education from the University of Michigan, Ann Arbor. Her background lies in study abroad program support as well as international student programming and advising.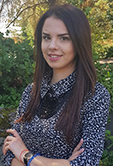 Iulia Cheptea
International Customer Service Assistant & DSO
Iulia is from Beltsy, Moldova and has lived in the U.S. for 6 years. Beginning as an exchange student at Parklane Academy in McComb, Mississippi, she later attended and graduated from TCC with an A.A. in Business. During her time at TCC, Iulia was a member of the Phi Theta Kappa honors society, worked as an international office clerk and international student mentor, volunteered for TCC Outreach Department's Team Titan, and was nominated for the 2014 Outstanding Student Award. She speaks Russian and likes to travel, having been to Turkey, Russia, Ukraine and Israel. You'll find Iulia at the International Programs front desk - Be sure to say "Hi'!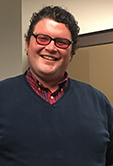 Ryan Gallagher
International Academic Advisor
Ryan graduated from the University of Washington with a Bachelor's of Psychology and worked for over three years as an Applied Behavior Analyst for K-12 students with special needs. He's travelled to ten different countries throughout Southeast Asia, the Middle East, Europe, and Central America. Ryan looks forward to going back to places he's been, visiting friends he's made as well as adventuring abroad to new places in the future. He enjoys working in International Student Affairs and Programs as an Advisor because it gives him the opportunity to meet and help interesting people of diverse backgrounds.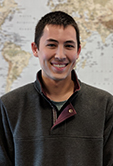 Marcus Yamamoto
Homestay Program Assistant
Marcus is a graduate of Tacoma Community College and looking forward to giving back to the TCC community and helping international students who are in the homestay program. He started working in International Programs as a peer mentor for Global Discovery Program and as an orientation mentor for new international students. Now, here he is as a Homestay Program Assistant and truly grateful to be apart of the International team at TCC and Tacoma community! Marcus has a very positive personality and a drive to help others in need. If you ever have anything you want to talk about, his door is always open!
We are here to help you. Contact us!
International Programs
Tacoma Community College
Building 11, 2nd Floor
Phone/Fax: 253-566-5190
Facebook/Instagram: @tacomaccinternational
WeChat: TacomaCC塔科马