photo of Tacoma Campus
International Programs Team
The International Program staff is dedicated to giving our international students every opportunity to achieve their goals at TCC. Our team is comprised of eight staff members, who speak multiple languages (Mandarin, Korean, Russian, and Spanish). Warm, friendly and highly trained in working with international students, we are here to help students with:
Admission to TCC
Homestay placement
Course selection, graduation and University transfer
Social and cultural adaptation
And so much more!
Meet the International Programs Staff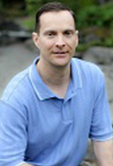 James Newman
Executive Director of International Programs & PDSO
As Program Director for International Recruitment since 2009, James emphasized short-term international training and degree programs. The high school completion program he developed and implemented led to a dramatic increase in Chinese student enrollment.
James holds a Master of Project Management, obtained from Keller Graduate School, and a Master of Business Administration from the New York Institute of Technology. He lived in China for 7 years, attended Beijing's Language and Culture University, and is fluent in Mandarin.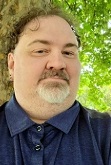 Jeremy Snyder
Assistant Director of International Housing and Short-Term Programs
Jeremy was born in Spokane, WA and has lived around Washington State in Seattle, Lynnwood, and Wenatchee as well as Portland, OR and Honolulu, HI. He even spent 4 years living at sea (onboard cruise ships)! Jeremy has a BA in Communication Studies, an MS in Post-Secondary Adult and Continuing Education from Portland State University and an MA in Diplomacy and Military Studies from Hawaii Pacific University which included a month of study in Vietnam.
Jeremy has been working in the WA community college system since 2014, first as a Coordinator for Residential Education at Edmonds College and later as the Residence Life Manager at Wenatchee Valley College. He is excited to join TCC and work with international students once again! Jeremy's wife, Celina, immigrated from the Philippines. They enjoy the international community and Asian grocery stores available in the Puget Sound.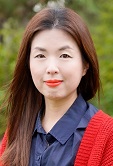 Ashley Bush
International Academic Advisor & DSO
Originally from Seoul, South Korea, Ashley studied abroad in Germany, New Zealand and the U.S. all before the age of 14. She graduated from Korea University, Seoul, South Korea with a B.A. in English and German Language and Literature. Later, Ashley earned her M.A. in Higher Education with a focus on international education from the University of Michigan, Ann Arbor. Her background lies in study abroad program support as well as international student programming and advising.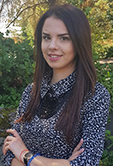 Iulia Cheptea
International Customer Service and Admissions Specialist & DSO
Iulia is from Beltsy, Moldova and has lived in the U.S. for 6 years. Beginning as an exchange student at Parklane Academy in McComb, Mississippi, she later attended and graduated from TCC with an A.A. in Business. During her time at TCC, Iulia was a member of the Phi Theta Kappa honors society, worked as an international office clerk and international student mentor, volunteered for TCC Outreach Department's Team Titan, and was nominated for the 2014 Outstanding Student Award. She speaks Russian and likes to travel, having been to Turkey, Russia, Ukraine and Israel. You'll find Iulia at the International Programs front desk - Be sure to say "Hi'!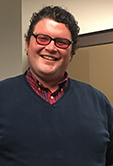 Ryan Gallagher
International Academic Advisor
Ryan graduated from the University of Washington with a Bachelor's of Psychology and worked for over three years as an Applied Behavior Analyst for K-12 students with special needs. He's travelled to ten different countries throughout Southeast Asia, the Middle East, Europe, and Central America. Ryan looks forward to going back to places he's been, visiting friends he's made as well as adventuring abroad to new places in the future. He enjoys working in International Student Affairs and Programs as an Advisor because it gives him the opportunity to meet and help interesting people of diverse backgrounds.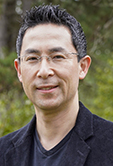 Hiro Kuroiwa-Lewis
Associate Director of Global Outreach
Hiro has over 20 years of professional experience in the field of global higher education. Prior to TCC, he worked for five other higher education institutions including University of Washington Tacoma, Pacific Lutheran University and Saint Martin's University in WA. He earned his M.A. in Higher Education from the University of Arizona. Hiro is a seasoned and frequent traveler, and he enjoys meeting new people in addition to experiencing new food and culture on the road. Hiro is bilingual in English and Japanese.
We are here to help you. Contact us!
International Programs
Tacoma Community College
Building 11, 2nd Floor
Phone/Fax: 253-566-5190
Facebook/Instagram: @tacomaccinternational
WeChat: TacomaCC塔科马