HIT AAS Degree
Health Information Technology Associate in Applied Science (AAS) Degree
Program Description
TCC's two-year HIT degree program is accredited by the Commission on the Accreditation for Health Informatics and Information Management (CAHIIM). Skills students acquire in this program are outlined in the 2018 AHIMA Health Information Management Curricula Competencies for the profession.
Graduates of an accredited CAHIIM HIT program are eligible to sit for the Registered Health Information Technician (RHIT) national accreditation examination.
The RHIT credential is recognized nationally by health care institutions for medical record and coding roles. Prospective students are encouraged to visit the AHIMA careers website to view career opportunities and resources available in the profession.
This program is offered completely online and admits in the fall.
Accreditation
The Health Information Management accreditor of Tacoma Community College is the Commission on Accreditation for Health Informatics and Information Management (CAHIIM). The College's accreditation for associate degree in Health Information Management has been reaffirmed through 2029-2030.
All inquiries about the program's accreditation status should be directed by mail to
CAHIIM
200 East Randolph Street, Suite 5100
Chicago, IL, 60601
phone at 312.235.3255
email at info@cahiim.org
Certification Information
In accordance with U.S. Department of Education Regulation 34 CFR 668.43 (a) (5) (v), educational institutions must provide information related to whether their programs will fulfill educational requirements for specific professional licensure or certification and to inform prospective students whether their degree upon graduation will qualify them to work in the state where they are located. Graduates of the HIT program are eligible to sit for the RHIT exam, which is valid in every state.
Learn More About HIT
Explore our virtual information sessions and research jobs and careers for this area of study.
Program Pathway
TCC's HIT AAS degree prepares students for a variety of careers in health information technology. The two-year Associates in Applied Sciences (AAS) degree can also lead to the
Bachelor of Applied Science (BAS) in Health Information Management
offered at TCC.
Technical Core Requirements
Non-Academic Requirements
Program Effectiveness & Learning Outcomes
Associate of Applied Science Degree
All prerequisite courses must be completed with a grade of C or higher.

Core Requirements
Number
Title
Credits

BIOL& 175

Human Biology w/lab

5

ENGL& 101

English Composition I

5
MATH& 146

Statistics

5
CU 203

Excel II

3

HIT 105

Comprehensive Medical Terminology

5
The HIT Core Curriculum classes are offered 1 time per year. Students must complete courses in the order described.
109 credits including pre-reqs
Core Requirements
Number
Title
Credits
Fall Quarter
LS 101

Introduction to Research

2
HIT 120

Information Protection

3

HIT 125

Record Content and Standards I

5

HIT 126

Health Info Technologies

5
Winter Quarter
HIT 141

Introduction to ICD-10-CM Coding

5

HIT 161

Pathopharmacology

5
HIT 195

Health Law

3
HIT 159

Domain Connections: Information Protection

1
Spring Quarter

HIT 145

Healthcare Statistics

2

HIT 173

Data Analytics

5
HIT 221

Introduction to ICD-10-PCS/Impatient Coding

5

HIT 169

Domain Connections: Informatics and Analytics

1
Fall Quarter

HIT 170

Coding for Professional Services

5
HIT 175

Data Quality and Performance Improvement

5

HIT 225

Record Content and Standards II

5
HIT 199

Domain Connections: Data Structure and Content

1
Winter Quarter

HIT 230

Revenue Cycle

5

HIT 245

Coding and Legal Compliance

4

HIT 242

Leadership/Management

5

HIT 239

Domain Connections: Revenue Cycle Management

1
Spring Quarter

HIT 251

Advanced Coding Practicum

3

HIT 254

HIT Capstone

4

HIT 255

HIT Professional Practice Experience

5
HIT 249

Professional Development

1
Professional Practice Experience internships for the program require:
Criminal and federal fraud background checks
Health insurance
Immunizations
Vehicle insurance (where applicable)
80 hours of in-person, onsite clinical experience
Program Effectiveness Outcomes


Tacoma Community College strives to provide the best environment for our students to succeed.
| | |
| --- | --- |
| Graduation Rate within 150% of Published Time | |
| Academic Year | Completion Rate |
| 2020 - 2021 | |
| 2019 - 2020 | 57.0% |
| 2018 - 2019 | 41.0% |
| 2017 - 2018 | 70.0% |
| | |
| --- | --- |
| Student Statisfaction Rate | |
| Academic Year | Satisfaction Rate |
| 2020 - 2021 | 100% |
| 2019 - 2020 | 93% |
| 2018 - 2019 | 100% |
| | |
| --- | --- |
| Retention Rate | |
| Academic Year | Retention Rate |
| 2020 - 2021 | 93.0% |
| 2019 - 2020 | 94.4% |
| 2018 - 2019 | 91.7% |
| | |
| --- | --- |
| Employment Rate (within 9 months) | |
| Academic Year | Employment Rate |
| 2020 - 2021 | 50% |
| 2019 - 2020 | 100% |
| 2018 - 2019 | 100% |
Program Learning Outcomes


Apply policies and procedures surrounding data structure, data content, and information governance. (COK,COM, CRT, IIT, RES)
Evaluate health recod, data dictionary and data set regulatory and accreditation compliance. (COK, COM, CRT, IIT, RES)
Apply legal and information protection solutions for maintaining privacy, confidentiality and security of health information. (COK, COM, CRT, IIT, RES)
Apply informatics and analytics concepts to health data use and technologies such as clinical decision support, statistical calculations, graphical representations, research methodologies, and data management. (COK, COM, CRT, IIT, RES)
Evaluate the management of database systems and health information exchange standards. (COK, COM, CRT, IIT, RES)
Apply revenue cycle policies and coding methodologies in accordance with guidelines. (COK, COM, CRT, IIT, RES)
Evaluate revenue cycle processes and compliance with regulatory requirements and reimbursement methodologies. (COK, COM, CRT, IIT, RES)
Identify legislation, legal processes, health policy, and risk management concepts that affect health information. (COK, COM, CRT, IIT, RES)
Demonstrate leadership skills that adhere to equity, diversity and inclusion policies, human resource strategies and performance improvement techniques for workforce training, organizational change, and financial management. (COK, COM, CRT, IIT, ICD, RES)
Evaluate compliance with federal regulations and ethical standards of practice. (COK, COM, CRT, IIT, RES)
Identify major concepts of supportive knowledge to include pathophysiology, pharmacology, anatomy and physiology, medical terminology, statistics and computer applications. (COK, COM, CRT)
Our Full Time Faculty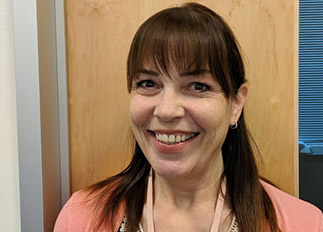 Dona Aubrey, BS, RHIT
Professor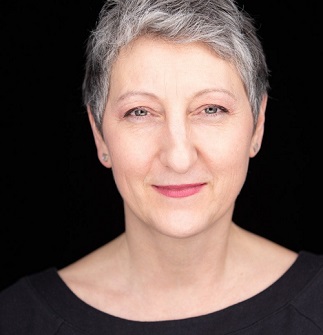 Corinne Jarvis, M.ED., RHIA, CHDA
Program Chair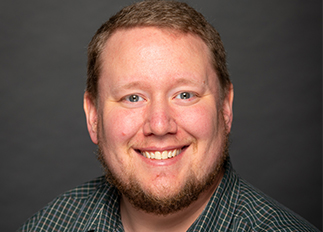 Jonathan Eastabrooks, RHIA, MBA
Professor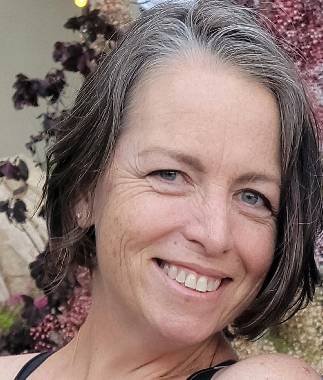 Adrienne Commeree, RHIA, CPC, CPMA, CCS, CEMC, CPIP
Professor
Other Healthcare Programs at TCC
There are a variety of ways to work in the health care industry. TCC is fortunate to offer a number of educational programs in Health Sciences that might be of interest. In order to assist prospective students in fully understanding their training options, we encourage your review of the electronic version of our Health Careers Program Overview Information Session.

Get Started!
Health Science Program Overview – Narrative (PDF)
We are restructuring our live information sessions. Please see the program web pages for more information.

You are also welcome to contact our Advising office with specific questions at 253-566-6091 or advising@tacomacc.edu.
Do you have a question for us?
We are available to help you online via Zoom.
Here you can talk to a staff member directly to get answers to your specific questions.
Please come join us! We are happy to help you!
Health, Business and Professional Services (HBPS) Zoom Lobby Information
Days: Wednesdays
Time: 10:00am to 3:00pm
Zoom Meeting Link: https://zoom.us/j/99980134503
Phone number to call in: 1-253-215-8782 and follow the prompts
Zoom Meeting ID: 999 8013 4503
You can also contact our department anytime and leave a voicemail at 253-566-5113. We will get back to you as soon as possible.

For Health Care program information please email us at tcchbps@tacomacc.edu.

For Accounting, Business, Paralegal and Information Technology/Cybersecurity program information
please email us at BusPrograms@tacomacc.edu.