About
Have you ever wanted to create dynamic, multimedia, learning objects for the classroom but don't have the time to learn how to handle cameras, green screen, a high-end video-editing tool such as Final Cut Pro or Adobe Premiere?
Tacoma Community College's Multimedia team delivers resources and support to students and staff for college classes and events. The team can help you make the most of the multimedia tools in your classroom or create dynamic digital media assets customized for your class and your learning. Play the role of the producer or sit back and let us direct the entire production - it's up to you! The team will help you identify the goals and objectives of your project and guide you through the production flow to completion.
Visit TCC's Multimedia YouTube channel to watch videos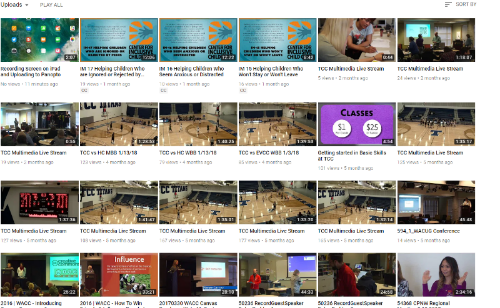 Contact us!
Visit The Studio, Bldg. 16 Room 119
Call 253-460-3965