TCC Website Wins Higher Education Digital Marketing Gold Award
January 25, 2019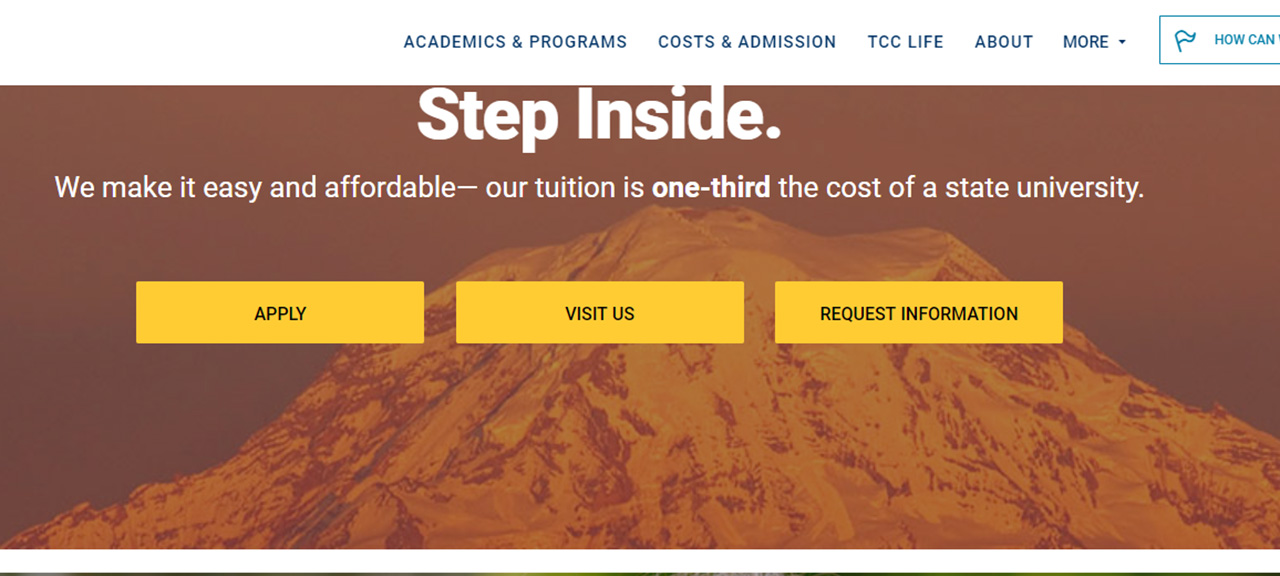 Higher Education Marketing Report has recognized TCC's new website with a Gold Award in the "Websites" category of the publication's Higher Education Digital Marketing Awards. The national competition recognizes the best digital content in the field of education. TCC is one of eight colleges and just two community college to win the website category's Gold award, the top award available in the competition.
"We appreciate the recognition as we are very proud of our new website," said Marketing Director Tamyra Howser. "We think it's a great site that we hope attracts new students and showcases the wonderful services and programs our college offers."
The new website launched in July of 2018. It includes a responsive, mobile-friendly design and a focus on improved accessibility for people with disabilities. The 15-month project was led by TCC's marketing and communication office and supported by Information Technology services and other staff and faculty. TCC partnered with iFactory and uses OU Campus for its content management system.
"We are so proud we received this award," said Bill Ryberg, Vice President of Advancement. "A huge thank you to our Marketing and Communications team for their leadership and guidance, and to the IT team and other staff and faculty who made this project a reality."
Explore other award-winning sites here.