Heads Up: College is about to get much more affordable for eligible students
August 15, 2019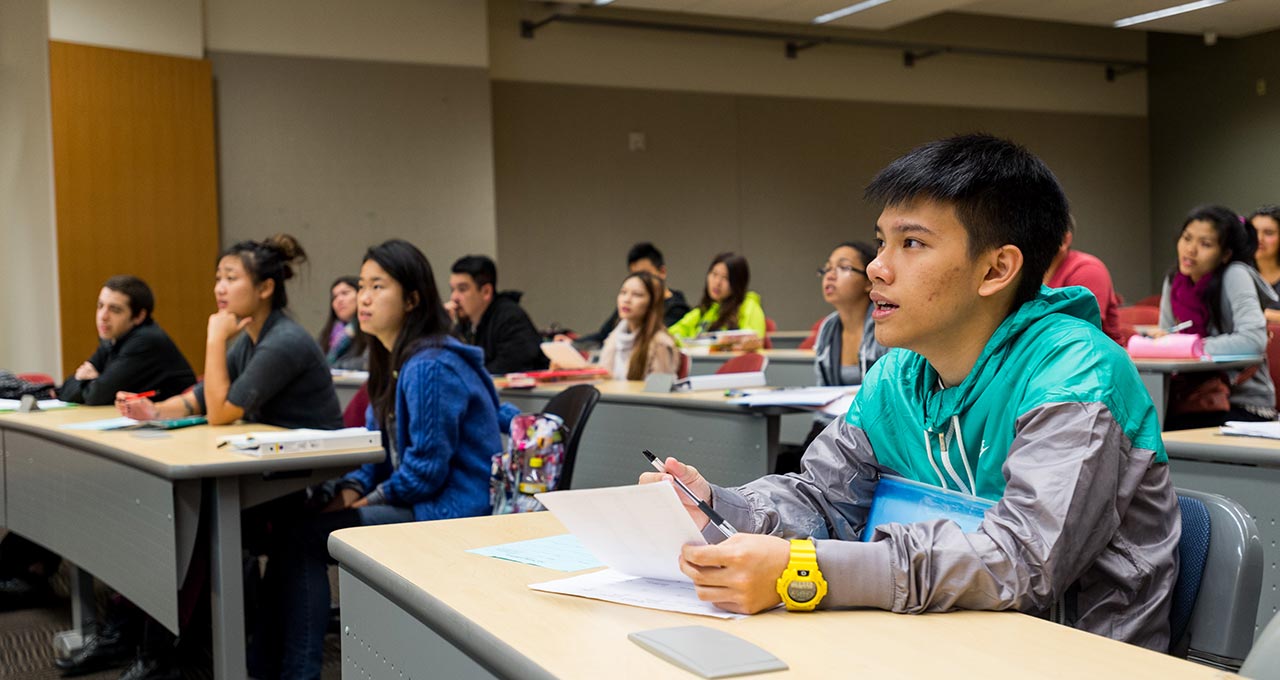 Starting in fall 2020, eligible Washington residents will be able to attend college for less, and in some cases, tuition-free.
Low-to-middle-income students will be able to access the Washington College Grant (WCG), which essentially pays for college tuition and state-mandated fees.
For Washington State residents and families who make less than $50,000 per year, students will be eligible for full tuition coverage. If a family makes less than about $92,000 per year, students will be eligible for partial tuition coverage.
"This new College Grant is one of the most generous financial aid programs in our country, and opens the door for many students who didn't believe college can be a reality or provides more support for students who are struggling," said Ivan L. Harrell, Ph.D, President of TCC. "We hope as many students as possible will take advantage of this opportunity here at Tacoma Community College, or any at any of the other exceptional Washington higher education institutions."
The Washington College Grant is the new financial aid program that will replace the State Need Grant under the Workforce Education Investment Bill. Most of the significant changes will take effect in fall of 2020.
The Washington state Legislature passed the Workforce Education Investment Bill in May. This landmark legislation funds both sides of the equation for Washington's colleges and universities: Guaranteed funding for eligible students through the Washington College Grant coupled with foundational support for the colleges and universities that serve these students. Support includes academic advising, which focuses to enroll and keep students in college as well as investments to expand programs in high-demand fields, such as health care and computer science.
"We appreciate the Washington state Legislature viewing this issue from a holistic perspective, and realizing that tuition and fees are not the only barrier for some students," Dr. Harrell said. "This will increase the success of our students and the future of our colleges."
The WCG serves Washington State residents, including undocumented students. Residential eligibility requirements are as follows:
Students must graduate from a Washington high school with a diploma, earn a GED, or earn a diploma equivalent.
High school graduates must finish their full senior year at a Washington high school.
Students must live in Washington for at least three consecutive years (36 consecutive months) immediately before the date they earn a high school diploma, GED, or equivalent.
Students must continuously live in Washington after the date they earn a high school diploma, GED, or equivalent until admitted to college.
Residents must apply for the grant through the FAFSA or WAFSA (for Washington residents who are not citizens). The FAFSA application process opens this October for fall 2020. For currently enrolled students, they are required to fill out the FAFSA every year. For more information, read our FAQ. Enroll now at TCC.