Nourish Pierce County Truck Coming to Campus Tuesday Nights
January 11, 2019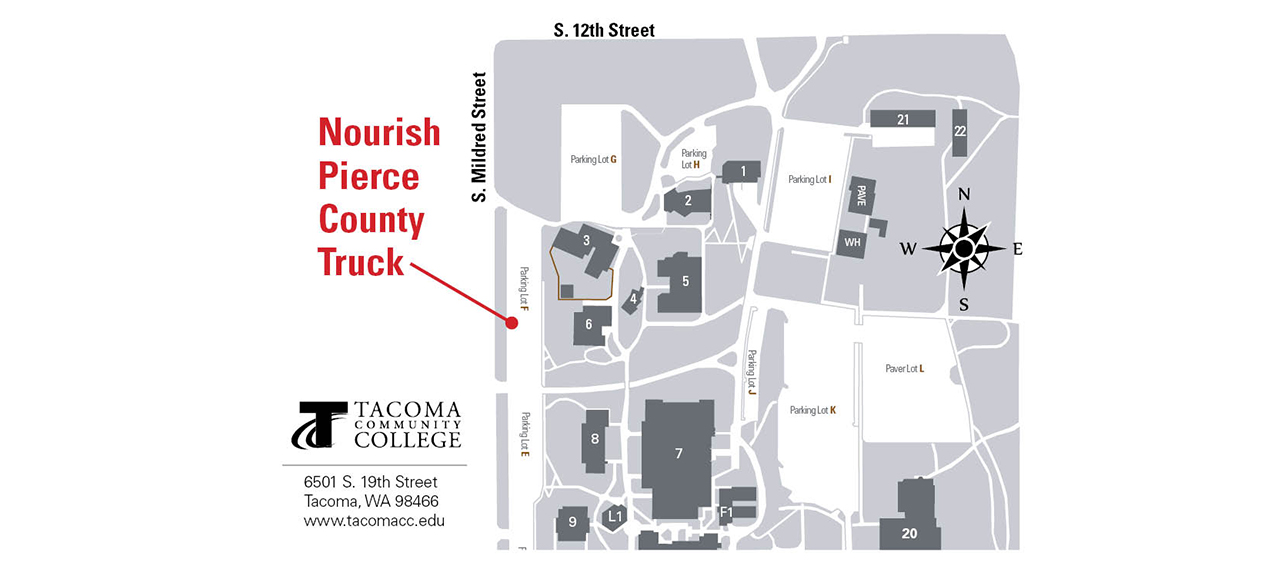 Starting January 15, A Nourish Pierce County truck will visit TCC on Tuesdays, 4:30 – 6:30 p.m. in Parking Lot F (Between Mildred Street and Building 6). TCC is the first community college on the Nourish schedule, but the organization plans to add other community and technical colleges to the schedule over the coming year.
The refrigerated truck will provide food-insecure students and community members with perishable foods the TCC Food Pantry is currently unable to provide. It expands free food availability on campus to four days a week, since the Building 17 Food Pantry is now open three days per week:
Mondays: Food Pantry open 10 a.m. – 2 p.m.
Tuesdays: Nourish Truck open 4:30 – 6:30 p.m.
Wednesdays: Food Pantry open 11 a.m. – 3 p.m.
Thursdays: Food Pantry open 1 – 5 p.m.
"The issues of food insecurity are real for our students," said Kelli Johnston, TCC's Director of Workforce Education. "We couldn't be more excited to collaborate with our community partners at Nourish to expand what we are doing to support our students and to be able to serve our surrounding community."
The Nourish Food Truck also provides another opportunity for students, employees and community members to volunteer; Nourish provides limited staffing for the truck, but they depend on on-site volunteers to help with food distribution. Use the online sign-up to schedule an orientation and start volunteering.