Congratulations to the 16th Annual Juried Local Art Exhibition Award Recipients!
September 25, 2018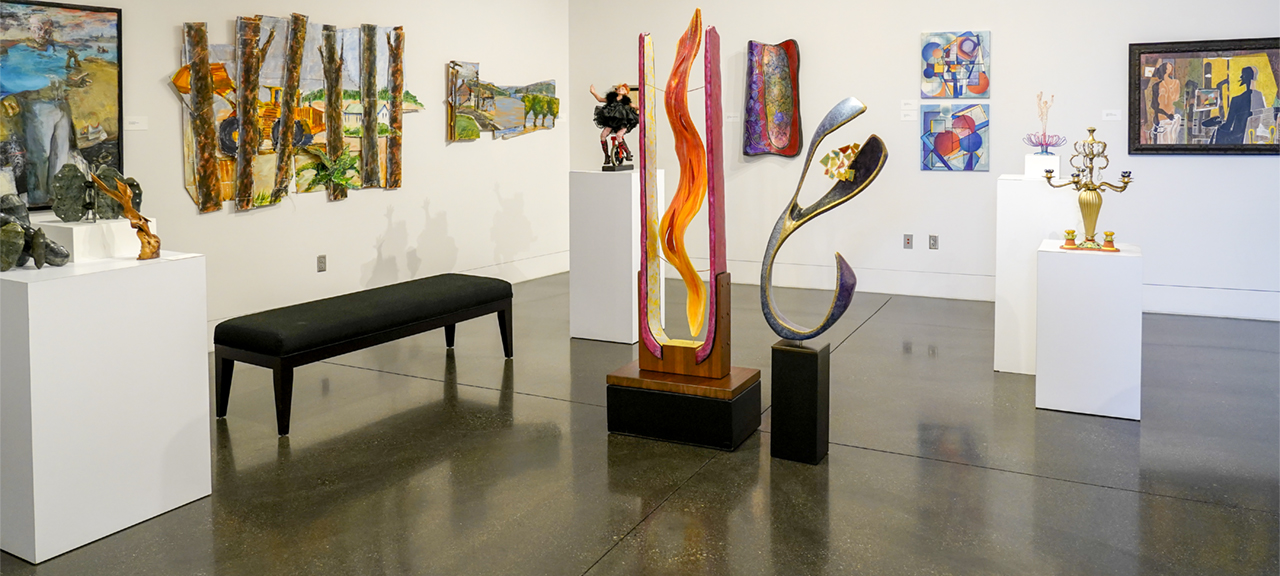 Held every September in The Gallery (Building 4) at TCC, the Juried Local Art Exhibition celebrates local art and artists. The exhibit will be on display through Oct. 20. The Gallery is open Monday - Friday, 10 a.m. - 5 p.m. on days the college is open. Admission is free.
Congratulations to the Juried Award and Honorable Mention recipients:
Juror's Choice Award
Neil Berkowitz, Concentric Triptych Upper Belvedere, 2018, photographic inkjet print on paper
Lynette Charters, Shinsui's New Cotton Muse, 2018, acrylic, candy and gum wrappers with wine and champagne foil on board
Alain Clerc, Two Divers, acrylic on canvas
Glen LaMar, Inner Beauty, 2017, acrylic on maple copper
Honorable Mention
Steve Biber, Coeur d'Alene, photograph
Glen LaMar, Robed in Majesty, Armed with Strength, 2016, acrylic on cedar
Mary Beth Hynes, Aggregate, 2018, soda ash fired clay
Bruce Olsen, Clearing, 2010, acrylic on cardboard
Images from the exhibition reception are posted here.