In the Shadow of the Master Exhibit: Nov. 1 - Dec. 15
October 30, 2018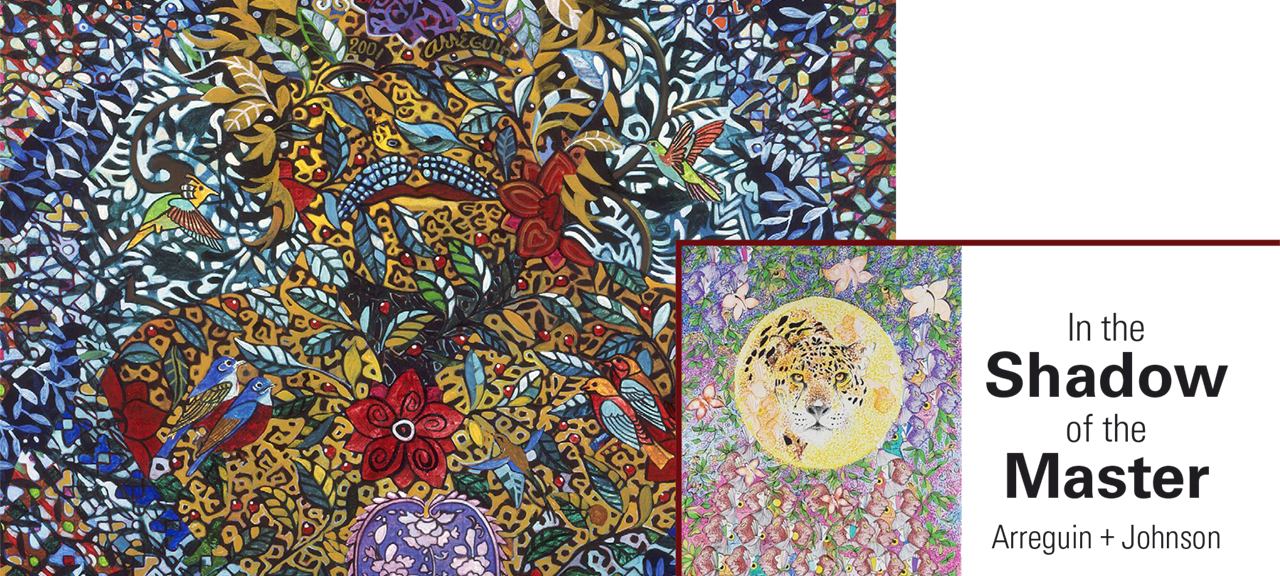 What: "In the Shadow of the Master" exhibit with Alfredo Arreguin and Doug Johnson
When: Nov. 1 – Dec. 15, 2018
Where: The Gallery (Building 4) at Tacoma Community College
Reception: 4-6 p.m. Nov. 15 in The Gallery
Exhibit Hours: 10 a.m. – 5 p.m., Monday – Friday on days the college is open
Admission: Free
Visitor Parking: Available in Lot G
The exhibit "In the Shadow of the Master" features work by artists Alfredo Arreguin and Doug Johnson.
Seattle artist Alfredo Arreguin has won international acclaim over his long career. His work is displayed in two Smithsonian Museums: The National Museum of American Art and the National Portrait Gallery. The enduring popular appeal of his art has also been demonstrated many times, notably in 1988, when Arreguin was chosen to design both the Washington State Centennial poster and the White House Easter Egg.
Doug Johnson has learned to be an artist by "going to the source." This exhibit is an exploration of his student relationship with Arreguin and his work. Johnson's work pairs the artistic expression of mathematics and fractal geometry with personal reflection on Arreguin, an artist who has been an icon of Pacific Northwest art for the past four decades.