Get Back-to-School Ready at the Aug. 31 Student Success Fair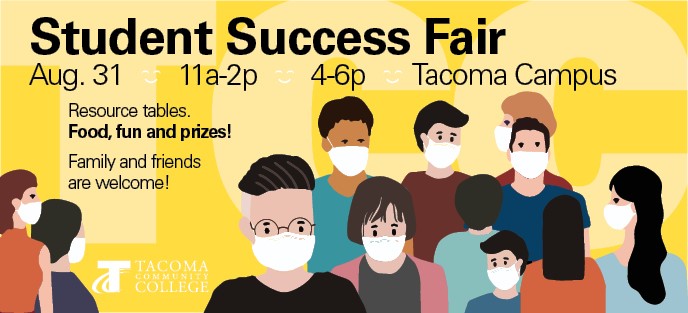 What: Student Success Fair
When: 11 a.m. – 2 p.m. & 4 – 6 p.m. Aug. 31
Where: TCC Tacoma campus
Who: All students attending TCC this fall welcome!
Get ready for fall quarter! At the Student Success Fair you can:
Get your books
Check in with Financial Aid
Check in with your advisor
Pick up your parking pass in Building 14 (Note: Parking passes are $7.50 for fall quarter)
Have a free lunch or dinner
Ask questions and get answers from on-site staff
Take a self-guided campus tour
Get a covid-19 vaccine if you need one
Masks are required, and we ask that you maintain six feet of distance from everyone else while on campus.