PTK Selects TCC President as 2021 Paragon President, TCC Chapter for "REACH" Rewards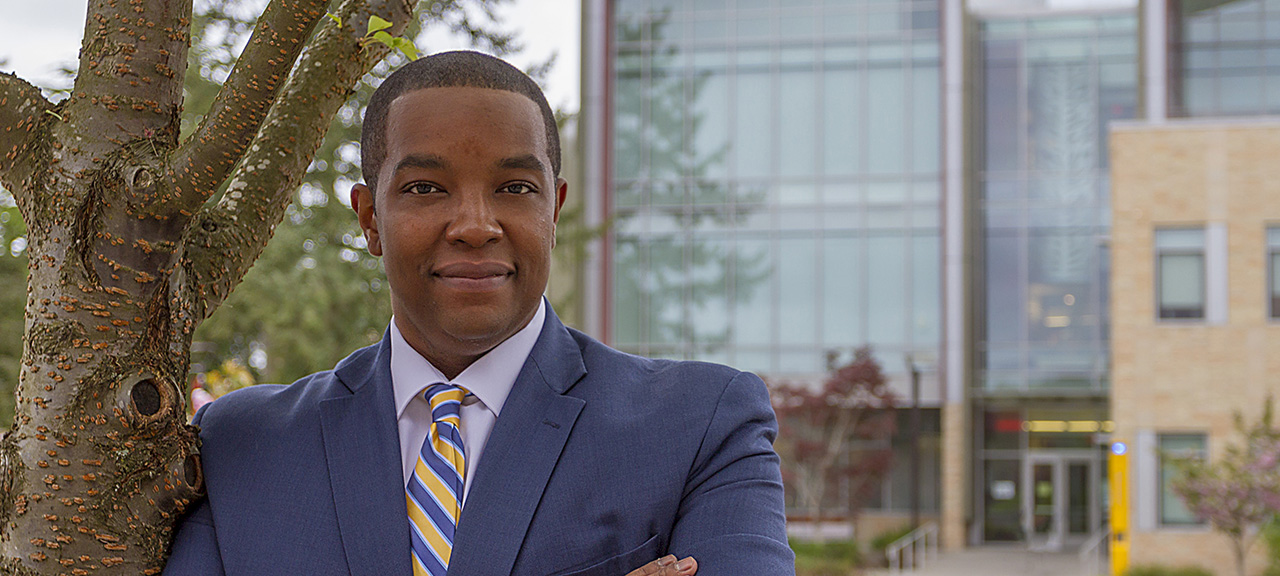 2021 Paragon President Award  
Phi Theta Kappa (PTK), the international honors society for community and technical colleges, named Tacoma Community College (TCC) President Ivan L. Harrell, II, Ph.D., as a 2021 Paragon President. The award recognizes new college presidents for their outstanding support of student success. Harrell's award letter referenced his efforts to support student leaders during the pandemic.   
"This year you worked to mentor and develop student leaders in completely unfamiliar circumstances," read the award letter. "Racial and political unrest and a global pandemic made 2020 the most challenging year in recent history—one that you have worked exceptionally hard to overcome. Your PTK students are so grateful, and it's not just them. Your nomination provided examples of how you support success for all students—even amid a global pandemic."      
Harrell said he was "truly humbled and honored."  
"I am most proud of our students," he said. "To stay with their goals and to continue their college education during a time of great uncertainty is absolutely an achievement on their end."   The Paragon President Award will be presented at the online Catalyst Conference in April.  
2021 REACH Rewards  
TCC's Chi Gamma Chapter was one of the 1,081 chapters selected for the 2021 REACH Rewards Program due to outstanding growth. 
Each college's PTK chapter chooses its level of PTK involvement. TCC's Chi Gamma Chapter has seen a dramatic rise to prominence within the organization over the last decade, growing from a one-star chapter to a five-star chapter that plans and executes consistently award-winning "Honors in Action" projects, hosts regional conferences, and has seen student leaders elected to PTK regional governance roles. Such involvement requires sustained commitment from students, advisors, and college administrators.     
TCC students typically cite access to scholarships and the chance to be recognized for high academic achievement at Commencement as reasons to join PTK. But students who choose to be more involved have opportunities to hone their leadership skills, plan large-scale projects and events, and network at events such as regional conferences and the national Catalyst Conference.   
TCC congratulates Dr. Harrell and the Chi Gamma Chapter for their support of student success.