TCC Health Careers & Science Programs Donate PPE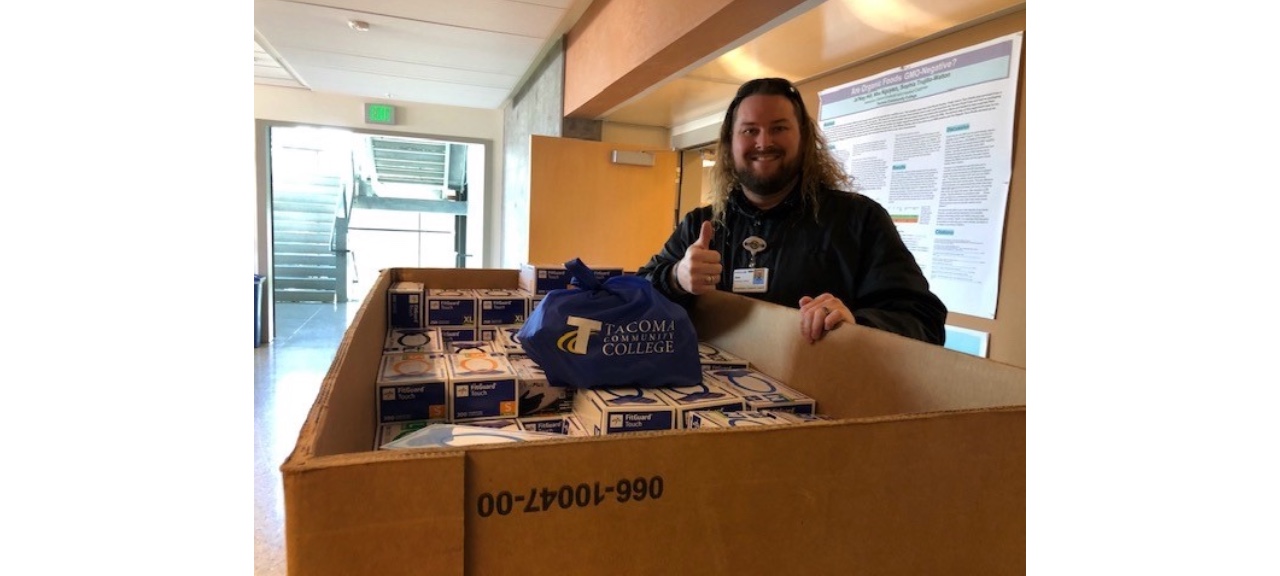 Faculty are busy planning ways to deliver spring quarter health careers education and science classes online. But the Personal Protective Equipment (PPE) that would have been used for next quarter's in-person education won't be wasted. Some supplies are being sent to TCC's Early Learning Center (ELC), where staff are using PPE as a component of the extra precautions they need to take to keep the facility open. The rest are being delivered to the MultiCare system, where they'll be used to keep health care providers safe during the Coronavirus outbreak. Because of the outbreak, PPE is in short supply around the country.
"The Deans and Program Chairs of Emergency Care, Respiratory Care and Nursing quickly identified things that could be donated," said Business, Health & Professional Services Dean Krista Fox. "Faculty were more than willing to donate, but haven't been to campus to make it happen."
Science programs lab technicians were also able to find plenty of PPE to donate. Supplies being donated include exam gloves, basic procedure masks, procedure masks with face shields, isolations gowns, and head covers.