BSU Book Drive Benefits "A Voice 4 the Unheard"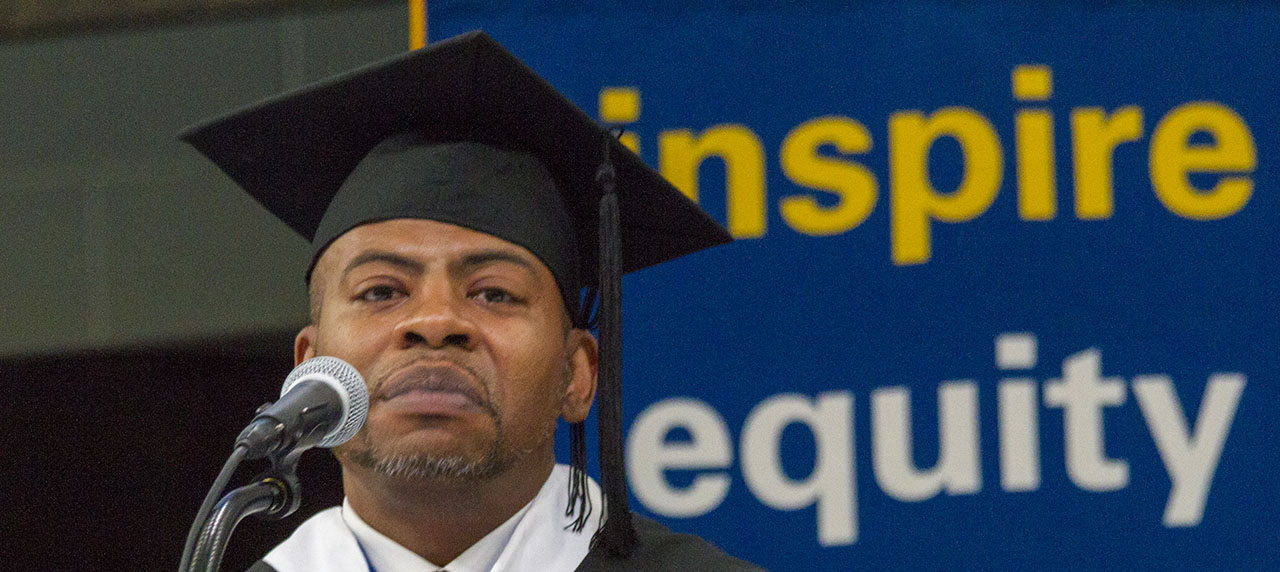 At the 2019 Commencement, keynote speaker John Bunn gave a powerful address on literacy's role in keeping hope alive during his decades of wrongful incarceration. Bunn is coming back to campus as OSE's winter quarter Artist in Residence, Feb. 8 – 26, with a keynote speech scheduled for 12:30 p.m. Feb. 26 in the Student Center.
TCC's Black Student Union (BSU) is organizing a book drive to benefit Bunn's organization "A Voice 4 the Uheard," which provides literacy resources for incarcerated people. They are hoping to collect several boxes of book over the next several weeks.
"We will be conducting the book drive up through Feb. 21, which also happens to be the date of the BSU's first Ebony Ball," said BSU Vice President Von-Na Chism. "The BSU will be presenting him books to be shipped back to his organization as the donation box fills up."
Books can be placed in a donation box in the Building 11 Collaboratory, and there will also be a smaller box in the Building 11 hallway. Faculty also have the option of placing boxes in their classrooms.
"Our goal is to get as many of these books as possible to John Bunn so that his organization can get them into the prisons to support literacy there," said Chism. "I believe it can be successful if we all make a united effort to spread the word and collect books for John Bunn's organization."