TCC to Hold Commencement Online June 20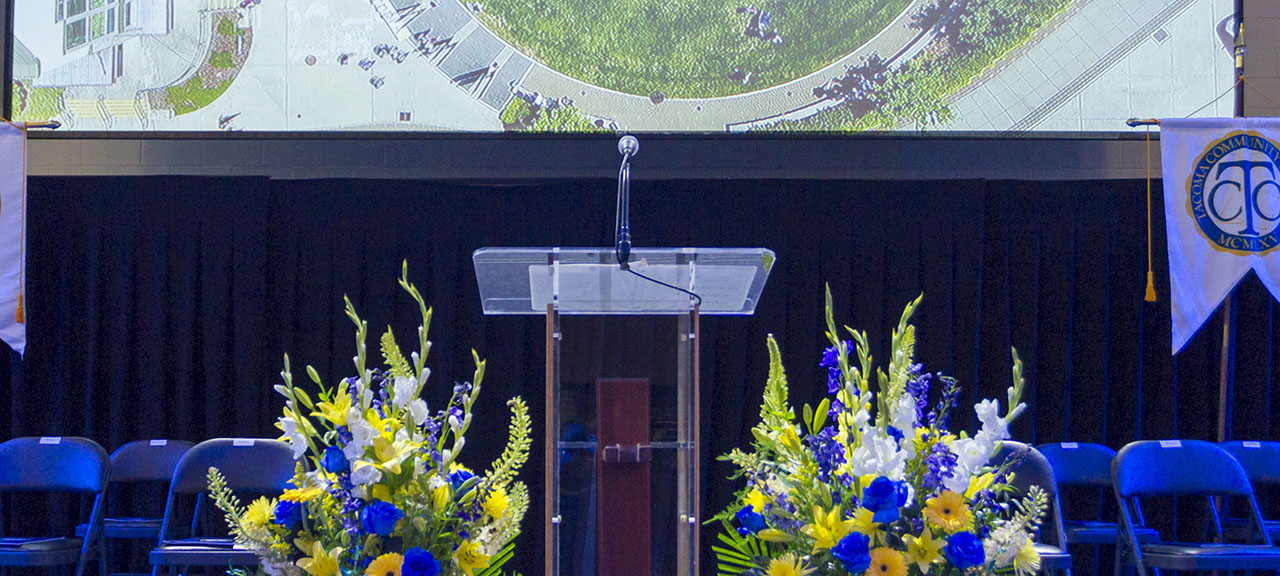 TCC President Ivan L. Harrell, II, Ph.D., announced today that the 2020 TCC Commencement will be held online June 20. Details about the online event will be posted when they become available; meanwhile, the message Dr. Harrell sent to the campus community is posted below.
Dear TCC Students,
For me, and I know for many of you, commencement day is the best day of the year. It is on this day we gather collectively to celebrate the hard-earned achievement of each graduates. Many of our graduates are first-generation college students or working parents who returned to school, while juggling families and jobs. Others have faced the threat of homelessness and food insecurity. Although these are reality for so many students, our graduates still persevered! Commencement is a time for us to celebrate the end of one journey for our graduates, and the beginning of another, whether it is you transferring to a four-year institution, or moving into the workforce. Each of our graduates is extraordinary and one-of-a-kind, which makes Commencement even more special.
So, it is with heavy heart that I announce TCC will not hold in-person 2020 Commencement ceremonies on June 13th. I know this is disappointing, but it is necessary. Our top priority continues to be the health and safety of you, and our entire campus community.
Throughout the last couple of weeks the college leadership has explored many options to celebrate our graduates, and has sought feedback and suggestions from the Association of Students, Tacoma Community College (ASTCC). Through these conversations, we have decided to move forward with offering a virtual commencement on June 20. We know that this experience will not be able to replicate us celebrating together in one physical space, but we will be working hard to design a celebratory experience that students and families will be proud of.
Additionally, all graduates who would have walked in commencement this spring, will be able to walk in a future in-person commencement ceremony. We will also be planning an on-campus BBQ this summer of fall, with dessert receptions based on academic programs. A survey will also be sent to graduates to gather additional ideas on how to celebrate the awesome TCC Class of 2020!
We have faced many changes over the past few months. But we have faced these challenges with heart, determination and perseverance. For our graduates to accomplish their college goals in these difficult times makes their achievements even more amazing.
Over the next few weeks additional details will be shared.
Everyone please continue to stay home, and stay healthy!
Dr. H