Brandon Carlson-Clarke
An All-Washington Scholar, Jack Kent Cooke Scholarship Semi-Finalist, Ellen Pinto Outstanding Student of the Year Finalist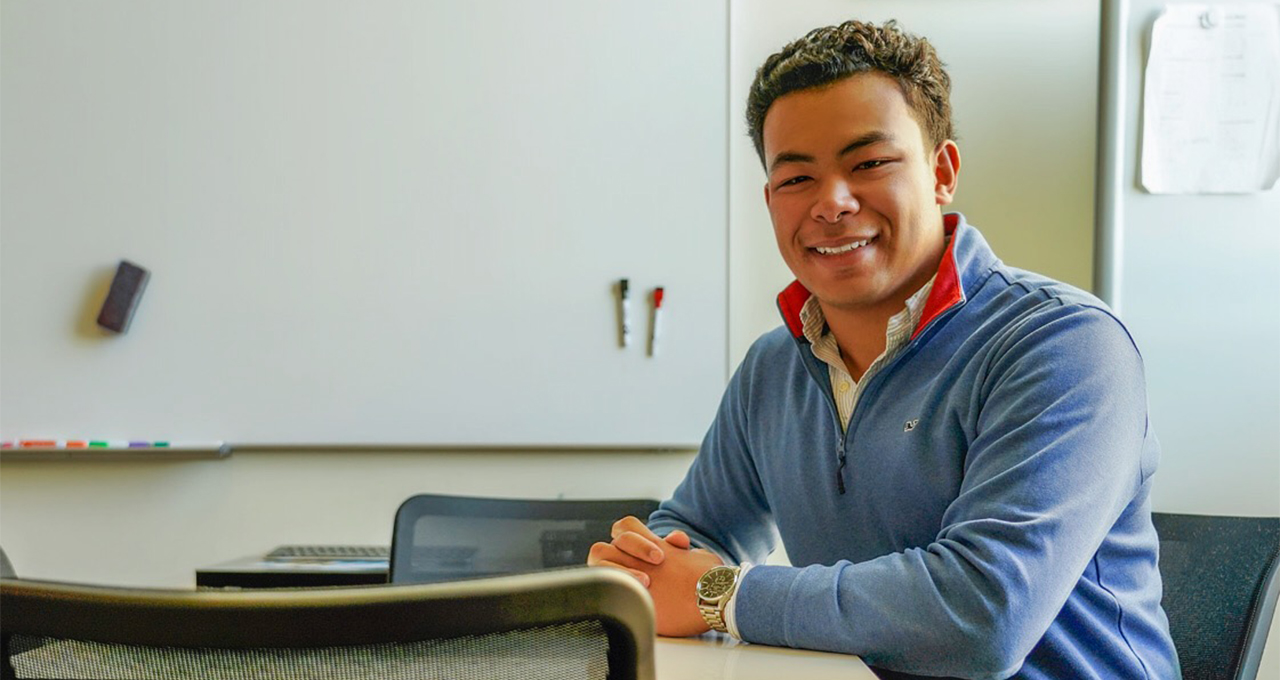 Being able to assist in the development of a cure for a violent real-world disease and collaborate with brilliant individuals was inspiring and has propelled me to excel."
Aspiring neurosurgeon Brandon Carlson-Clarke is just starting on the long road to professional certification, but he's already had an opportunity granted to few pre-medical students. After successfully competing for one of the program's twelve highly coveted spots, he was invited to spend part of the summer of 2018 as a neurological surgery intern at the University of Washington Medical Center – an experience which solidified his determination to enter the medical field.
"Being able to assist in the development of a cure for a violent real-world disease and collaborate with brilliant individuals was inspiring and has propelled me to excel," said Carlson-Clarke.
Carlson-Clarke credits a Tacoma Community College biology class for sparking the interest that would lead to his ambitious career choice.
"My passion for neurology stems initially from a biology class I took at TCC which embodied in-depth analysis and the study of human and organismal nerves and nervous systems," said Carlson-Clarke.
A TCC sophomore, Carlson-Clarke will graduate in June 2019 and plans to transfer immediately to one of the several schools he's considering. He may transfer as a Jack Kent Cooke scholar; Carlson-Clarke was selected as one of Washington State's eight semifinalists for the prestigious national scholarship.
At TCC, Carlson-Clarke is known as an outstanding scholar and as someone who is constantly looking to expand opportunity, both for himself and for his fellow science students. When the college's MESA program opened during the 2017-18 school year, he was the first student to walk into the MESA center and apply.
"Brandon's reliability has been gratifyingly welcomed within the program," wrote Dr. Maricris R. Eleno Orama, P.E., Faculty Sponsor of TCC's MESA program in a letter of recommendation for Carlson-Clarke. "He is consistently the first to be willing to help with MESA events, including weekly workshops, demonstrations, and volunteering as a speaker at our Summer Research Student Panel and student tour guide for our Open House. Also, his warmth and confidence emboldens other MESA students to push their skills and abilities through their rigorous programs and allows Brandon to stand out as a leader."
In addition to supporting his peers in the TCC MESA program, Carlson-Clarke serves as a Biology and Chemistry tutor in the college's Writing and Tutoring Center. He also took it upon himself to revitalize the college's Medical, Dental and Pharmacy Club, which supports pre-med students. As President, he organizes weekly activities including guest speakers, workshops, and medical school tours for the club.
Carlson-Clarke has personally experienced the effects of poverty on educational and professional resources and healthcare. Because of this, he volunteers to mentor local high school students at Peace Community Center in Tacoma's Hilltop neighborhood as they transition into college and/or the workforce. He has also volunteered more than 100 hours at MultiCare Tacoma General Hospital. On top of this, he runs his own landscaping business to help put himself through college.
"I know it only takes a few moments with Brandon to recognize that he is the very rare gem institutions would be honored to call their own," wrote Eleno Orama. "I consider it a privilege to work with him every day and observe first-hand his hunger for education; the levels of determination and ambition he undertakes to achieve his goals and master topics presented in his classes; his persistence and effort to overcome any challenges that may limit his ability to perform at his highest potential; and his ability to effectively organize and influence others throughout the TCC campus and local community."
About the All-Washington Scholars
Every spring, two outstanding students from each of Washington's 34 community and technical colleges are celebrated at the All Washington Scholars event, held at South Puget Sound Community College in Olympia. The students are selected for high academic achievement and ongoing commitment to community service.
About the Ellen Pinto Outstanding Student of the Year Finalists
Each year, three students are selected as finalists for the Ellen Pinto Outstanding Student of the Year Award. We are proud to announce that Brandon Carlson-Clarke is a 2019 Ellen Pinto Outstanding Student of the Year finalist.