a group of students smiling under a blue tent
Clubs & Organizations
Find a group of students that share your interests. Or start one!
OSE Clubs & Organizations
Join one or start your own! If you don't see an existing club that matches your interests, find your people and start a new one. All students are welcome to join any club!
Fill out a club sanctioning form
At the beginning of Fall, Winter and Spring quarters we hold a Club Workshop to teach the basics of starting and maintaining your club. We also hold a Club Fair where you can find clubs that are currently active, or recruit students to the club you want to start.
*For sanctioned clubs only
BSU Elections
May 31, 2 - 3:30 p.m., Building 11 Senate Room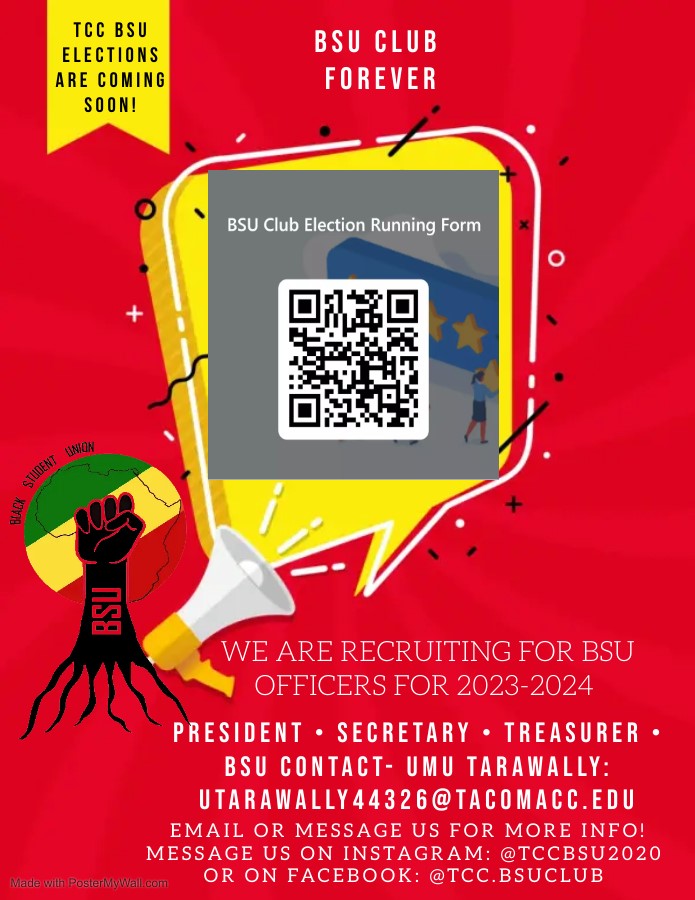 Why Join a Club?
Perspectives from the Fall 2022 Club Rush
Questions?
Contact:
Branton Waitiki, bwaitiki74423@tacomacc.edu, OSE Club Outreach Specialist
Davis Mugisha, Dmugisha@tacomacc.edu, OSE VP of Clubs and Finance
LaRon Horseherder, lhorseherder@tacomacc.edu, OSE Program Coordinator, Clubs & Intramurals
Active OSE Clubs 2022-23
Find a club that interests you --- or start one! "Active" clubs are meeting fall quarter.