Image of a woman with glasses singing in a choir
Music
Enjoy live music, develop your skills, or turn your passion into a college degree.
About
Pursuing a career in music? Want to sing or play an instrument in college regardless of your major? Would you enjoy free live music performed by your fellow students? Whatever your level of interest, TCC's music program has something to offer.
Where does my path start?
TCC offers an Associate of Music Degree, an Associate of Arts with Music Specialization, music classes for Humanities distribution requirements, and community performance programs.
Associate of Music degree
Associate of Music degree
Planning to transfer directly into a Bachelor of Music program in one of Washington's 4-year universities? The Associate of Music degree is a Direct Transfer Agreement/Major Related Program (DTA/MRP). It prepares students to transition successfully into a BA program, pending successful audition and placement exams. Students complete a transfer curriculum paralleling the first to years of a BA in music at a university.
This program is a total 104 credits. Find out more here.
Associate of Arts Music Specialization
Considering a music transfer degree as an option? TCC offers an Associate of Arts (DTA) degree with a Music Specialization.
The following course set fulfills the requirement of the Specialization in Music for the Associate of Arts Degree and provides a clear, music-focused pathway for students to chain music courses together in a meaningful and transfer-relevant way. This specialization prepares students to transfer as Bachelor of Arts in Music majors, or Bachelor of Arts majors. It also prepares students with a solid framework of music knowledge, allowing them to potentially enter the music industry workforce.
All public universities in the state of Washington have a language requirement at the bachelor degree level. Students should review those requirements and ensure they meet them prior to transfer. World language credit can be applied toward humanities, multicultural, and general elective requirements of the AA degree.
SPECIALIZATION COURSES (31 CREDITS)
Music Theory (10 Credits)
| | | |
| --- | --- | --- |
| | | |
| Course Number | Course Name | Credits |
| MUSC& 141 | Music Theory I | 5 |
| MUSC& 142 | Music Theory II | 5 |
Music Ensemble (6 Credits) Select three courses from the following:
| | | |
| --- | --- | --- |
| Course Number | Course Name | Credits |
| MUSC 152, 252 | Choir | 2 |
| MUSC 160, 260 | Orchestra | 2 |
| MUSC 161, 261 | Symphonic Band | 2 |
| MUSC 165, 265 | Jazz Band | 2 |
Music Electives (15 Credits). Select three courses from the following:
| | | |
| --- | --- | --- |
| Course Number | Course Name | Credits |
| MUSC& 143, 241, 242, 243 | Music Theory | 5 |
| MUSC& 105, 106 | Music Appreciation, World Music | 5 |
| MUSC 110 | Introduction to Digital Music | 5 |
| MUSC 120 | Music in the Classroom | 5 |
REMAINING DEGREE REQUIREMENTS (59 CREDITS)
Course Number
Course Name
Credits
ENGL& 101
Composition I
5
ENGL& 102 or 103
Composition II
5
Quantitative Skill Requirement
Select one Quantitative Skill course from the approved distribution list.
5
Humanities
Select one Humanities course from the approved distribution list that is not a MUSC course. Recommendations include a world language, philosophy, art, literature, or humanities course.
5
Social Sciences
Fulfill the Associate of Arts (DTA) Social Sciences Distribution requirement.
15
Natural Sciences

Fulfill the Associate of Arts (DTA) Natural Sciences Distribution requirement

.
15
PE
Select a total of three credits of PE from the approved distribution list.
3
College-Level Electives
Select general elective courses to reach the total of 90 credit hours required for the Associate in Arts (DTA) degree. PE activity credit may not be used.
1
Note: At least 5 credits applied to the degree must be an approved multicultural course. MUSC 106 World Music and MUSC 155 Gospel Choir are approved multicultural courses
Classes and Performance Opportunities
Interested in exploring music as a non-major? TCC's Music Program provides non-Music majors the opportunity to continue training and participate in our diverse ensembles. Our faculty are committed to helping you reach your individual music goals.
Throughout the year, the Music Program offers a variety of courses and activities ranging from regular classes and individual instruction to recitals and performing groups. Student, community members and faculty perform regularly in TCC's 344-seat theater. Find the next free concert!
.
| | |
| --- | --- |
| Performance Ensembles | |
| Instrumental | TCC Symphonic Band |
| | TCC Jazz Band |
| | TCC Chamber Orchestra |
| Vocal | TCC Voices |
| | TCC Singers |
| | TCC Gospel Choir |
| Digital Music (non-performance) | MUS 150: Music Composition |
Music Careers
A degree in music can lead to a number of career pathways, including:
Instrumental or vocal performance
Music composition
Music program directing
Teaching in the K-12 system or at the college level
Teaching as a private music instructor
Music therapy
Research careers for this area of study.
Join the TCC Music Community
For information about instrumental groups and digital media, contact John Falskow. For information about vocal groups, contact Anne Lyman. Find music events and resources.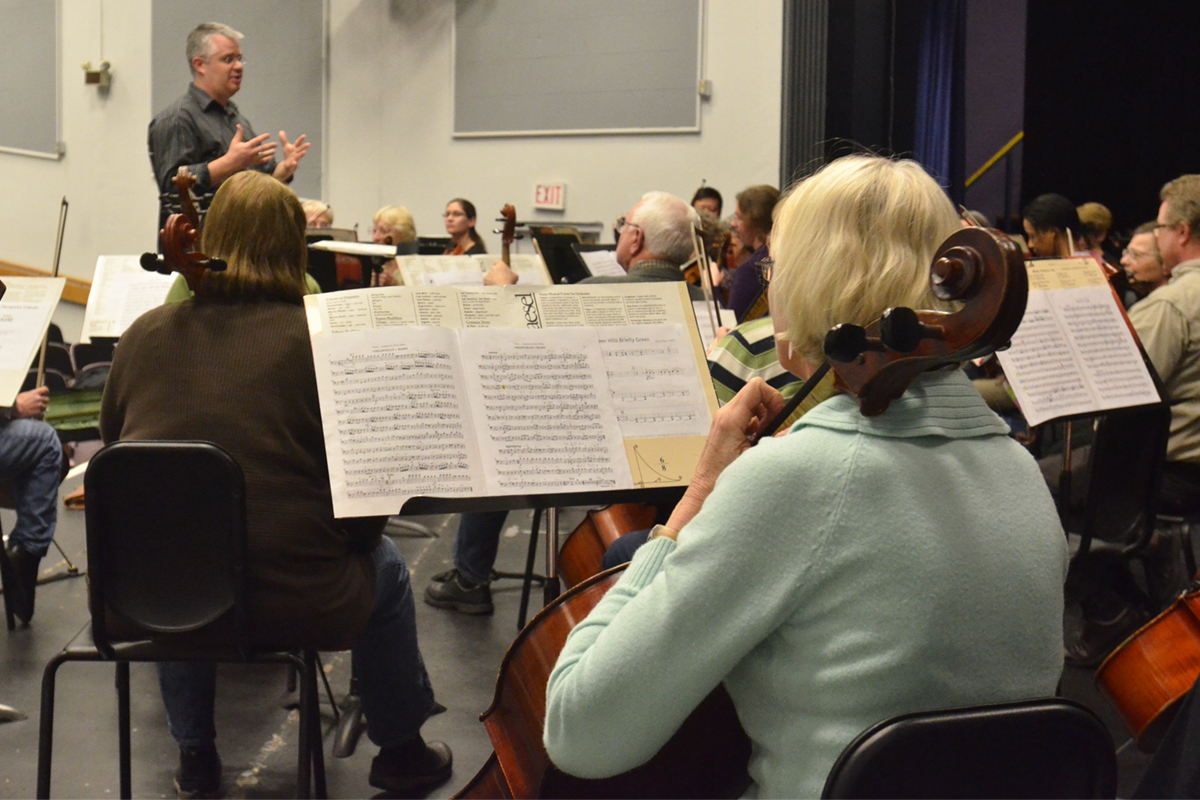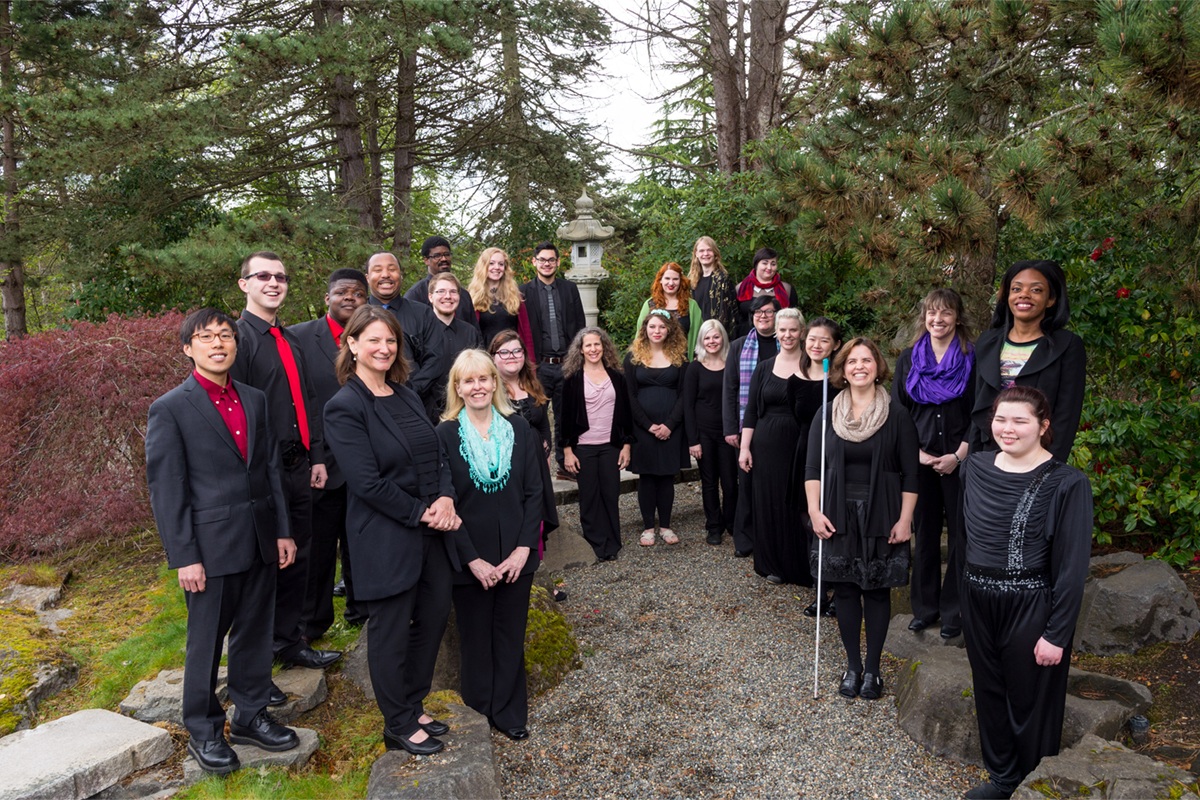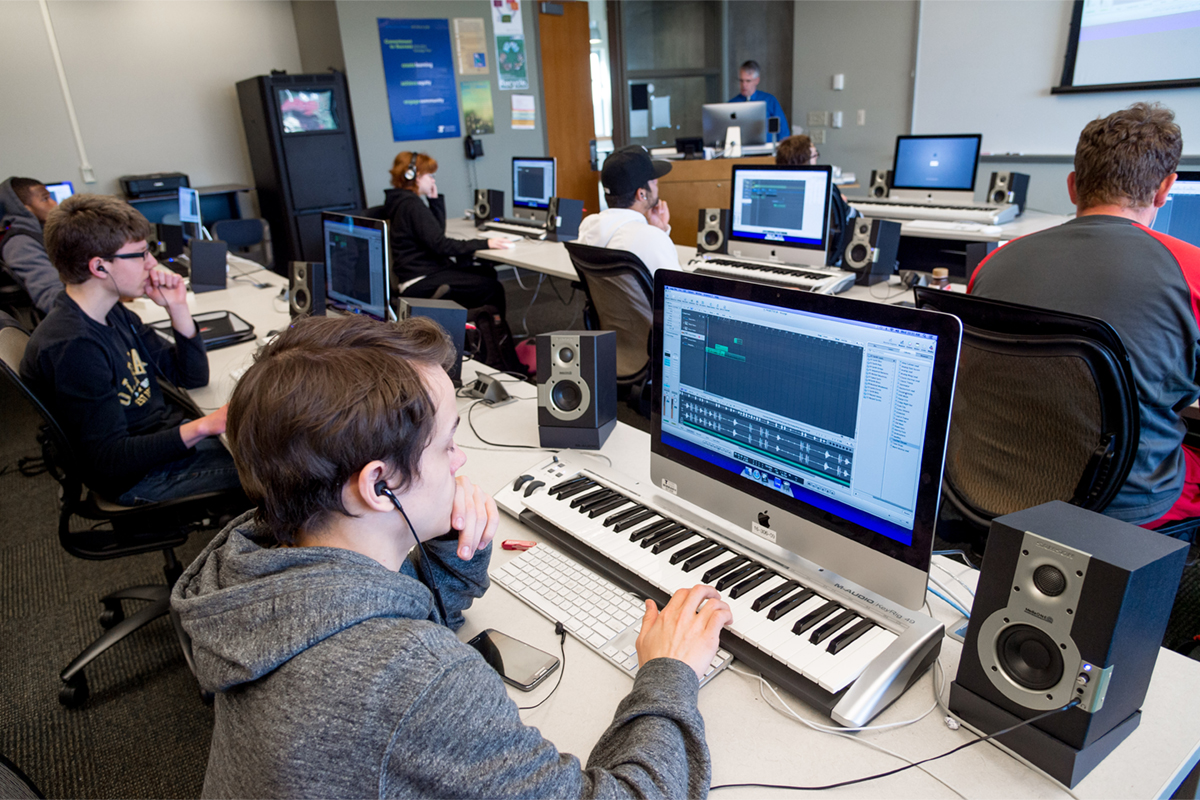 TCC Instrumental Groups
The TCC Orchestra, Symphonic Band, and Jazz Band each perform a public concert fall, winter and spring quarter.
TCC Vocal Groups
Vocal performance groups include TCC Voices, TCC Singers, and TCC Gospel Choir.
Digital Music
Learn to create digital music in MUS 150.
The TCC Music Program faculty team is exceptional. Our music faculty are prominent performers, scholars, and educators. Besides appearing in numerous community venues, our instructors make music on campus with students, serving as role models of professionalism and dedication.
TCC's Music Program faculty are here to to share their skill and passion for music with you and prepare you for successful transfer, completion of your degree, and achievement of your professional goals.
Dr. Elizabeth Brown
Classical Guitar
Experience Music at TCC
Find upcoming concerts and music resources.