Home Away from Home Exhibit Opens Sept. 22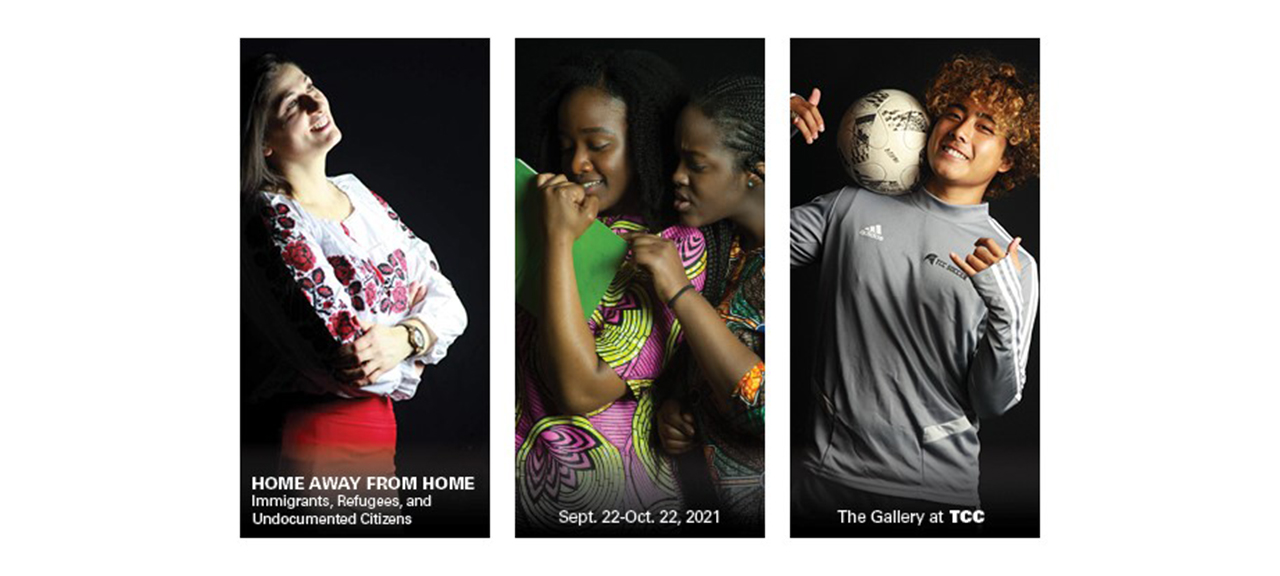 What: "Home Away from Home" Exhibit: Photos by Alice Di Certo
Where: The Gallery at TCC, Building 4
When: Sept. 22 – Oct. 22
Hours: 10 a.m. – 5 p.m.
Parking: Visitor parking is available in Lot G.
Check-in: Visitors must check in with Campus Public Safety in Building 14 before entering The Gallery.
"Home Away from Home," an exhibit by photographer and TCC art professor Alice Di Certo, explores the stories of local immigrants, refugees and undocumented citizens through photo essays and interviews. The essays delve into the language challenges and persistent misconceptions that come with attempting to integrate into a new society as well as the joys of experiencing a broader spectrum of the myriad ways of living in this world. Interviews and essays are available in each immigrant's native language, as well as in English.
The exhibit can be viewed online as well as in The Gallery at TCC.