In the Gallery Online: 19th Annual Juried Local Art Exhibit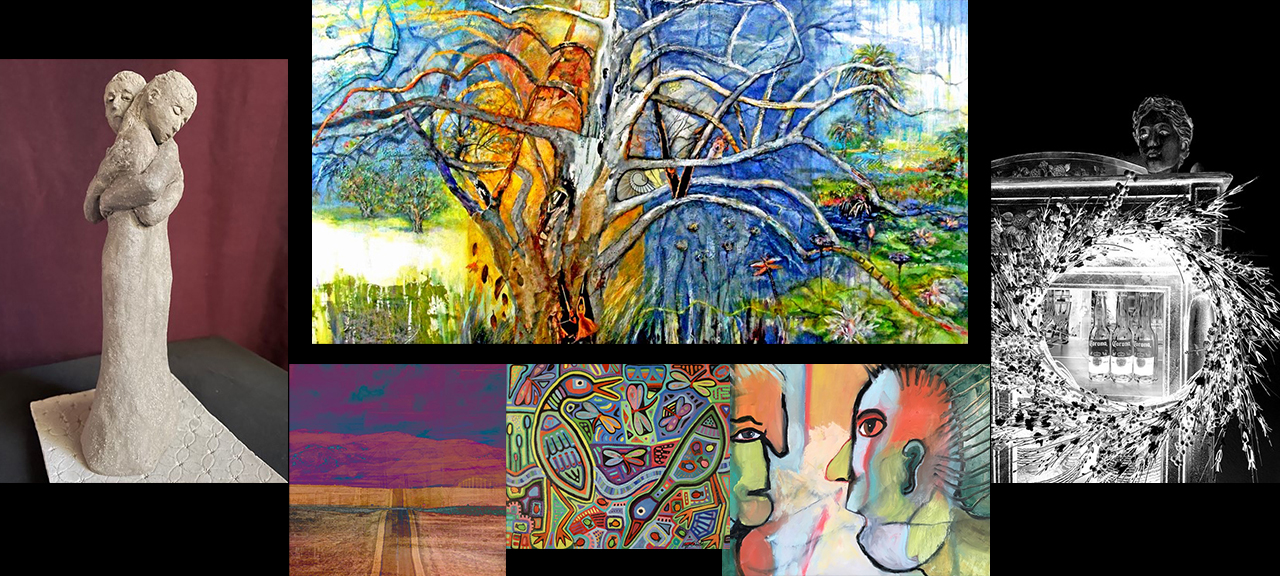 What: 19th Annual Juried Local Art Exhibit
Where: The Gallery Online
When: Through Aug. 12
The pandemic moved The Galley's longest-running exhibit online. Inevitably, some of the art also reflects the issues of 2020.
"The painting is part of a new series that started with little storytelling cartoons I exchanged with friends this last winter when painting on canvas just seemed too hard," wrote Bonnie Miller of her oil on canvas painting "And then he said…" "Somehow the tiny storytelling was easier, and now it is finding its way into the larger works."
Irene Osborne writes of her "Balance" statue that "The Covid19 crisis shows how precariously our lives are balanced and what a struggle it is to keep this balance once disruptions occur." Her statue "Comfort," depicting two somber hugging figures melded into one, also seems timely.
Lynette Charter's "Missing Women" series predates the pandemic, but her introduction to the two pieces she chose for this show notes the pandemic-induced departure of 1.4 million women with school-aged children from the American workforce.
The show also includes work – like Sue Kopp's "Plague Birds" series – created to bring color and joy to a time of uncertainty and fear, work that reflect ongoing concern about environmental issues, and work that celebrates the world through various mediums and modes of expression. Experience all of this wonderful local art in The Gallery Online.