illustration of cherry blossoms
Reach Higher
2023 Annual Luncheon
Friday, March 10 from noon-1pm
Tacoma Community College, Bldg. 20
Give
Thank you for supporting the TCC community!
Donate Now
Dear Friends,
Reach Higher's mission is to invest in the success of TCC students. You will have the opportunity to support:
Scholarships for TCC students to help them achieve their educational goals
The Max and Margi Harned Titan Food Pantry on the TCC campus
The Emergency Student Fund which helps TCC students pay unexpected expenses
Student housing insecurity, which is an even greater challenge right now
You will receive more information about Reach Higher over the coming weeks. Until then, thank you for your continued support of TCC students and the TCC Foundation.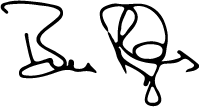 Bill Ryberg
Vice President for College Advancement &
Director, TCC Foundation
Tacoma Community College
A big standing ovation to our sponsors.
They are truly special partners whose ongoing support helps keep TCC students' dreams real. Thank you to our wonderful sponsors!