Learning Communities
"We worked together like a family..."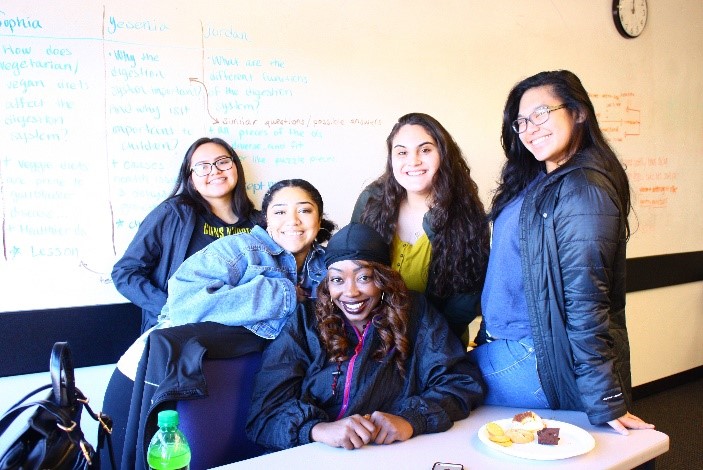 This academic year has been very exciting for TCC's Learning Community Program. Serving more than 400 students every quarter, learning communities are often the space for our college's most innovative work.
Learning communities groups (or cohorts) of students take two or three courses together, and teachers create connections between classes and assignments. Learning communities offer needed credits for students' chosen majors and help them to build relationships with others in their chosen pathway. However, the benefits of these courses go far beyond their structure. With a constant focus on equity and inclusion, learning communities create a sense of belonging and support for many of our most vulnerable and underrepresented students. This sense of community and familiarity helps students establish bonds that often last beyond just one quarter. As one student put it:
"We worked together like a family. We had people with all these different experiences and opinions and that impacts how you feel and think about things." Michaela L.
TCC launched new multi-quarter learning communities in 2018-19 known as S.T.A.R.S. and Research Scholars. With the help of a generous donation to the TCC Foundation by board member Tina Hagedorn, we were able to provide our vulnerable and underrepresented students with needed materials and ongoing, embedded support. Students like Elaine said what we heard from so many others:
"After taking two learning community courses, I wish every class was a learning community. With a learning community, there is real engagement. I am not afraid to ask questions, because there is just so much support from teachers and students." Elaine N.
With a fundamental commitment to the inherent value and dignity of every student, learning communities at TCC empower learners to excel academically and affect change in their own lives and communities.
If you want to know how you can support the learning communities at Tacoma Community College, contact Lynette Crumity lcrumity@tacomacc.edu/253.460.4318.