International Programs Team
The International Program staff is dedicated to giving our international students every opportunity to achieve their goals at TCC. Our team is comprised of eight staff members, who speak multiple languages (Mandarin, Japanese, Korean, Russian, French, Wolof and Spanish). Warm, friendly and highly trained in working with international students, we are here to help students with:
Admission to TCC
Homestay placement
Course selection, graduation and University transfer
Social and cultural adaptation
And so much more!
Meet TCC's ISSP Staff
James Newman
Director of International Programs & PDSO
As Program Director for International Recruitment since 2009, James emphasized short-term international training and degree programs. The high school completion program he developed and implemented led to a dramatic increase in Chinese student enrollment.
James holds a Master of Project Management, obtained from Keller Graduate School, and a Master of Business Administration from the New York Institute of Technology. He lived in China for 7 years, attended Beijing's Language and Culture University, and is fluent in Mandarin.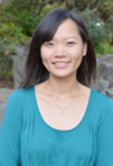 Namiko Bagirimvano
Assistant Director International Housing and Short Term Programs & DSO
Nami earned her undergraduate degree in Japan and worked for an airline company prior to pursuing her MA in International Education at the SIT Graduate Institute in Brattleboro, VT. After graduation in 2009, she joined the University of Arkansas as a programming, housing and retention specialist. Nami recently moved to Tacoma from Arkansas at the end of July with her two adorable daughters and husband. Nami is looking forward to contributing to the mission of TCC and our campus internationalization efforts.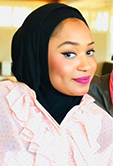 Ndeye Penda Sow
Assistant Director of International Program Support Services & DSO
Penda was born and raised in Dakar, Senegal before moving to the U.S. at 13. She has a B.A. in Communications with minors in Spanish and Diversity in Higher Education from Western Washington University and a M.Sc. in Higher Education Leadership with a focus on Student Services from Walden University. Penda has a strong background in international student advising and recruitment. Her mission in life is to change lives one day at a time through education. Penda is also fluent in French, Spanish, and Wolof.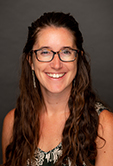 Katie Van Wyk
Assistant Director of Global Outreach, Marketing, and Admissions
Born and raised in the cheese head state, Katie attended the University of Wisconsin-La Crosse where she received her B.S. degree in Mathematics and Spanish and her M.S.Ed. in Student Affairs Administration. Katie studied abroad for a short-term in Costa Rica and later for a semester in Spain. Upon completing her undergraduate degree, she spent a year living and working in Santiago, Chile before entering the field of International Education. Katie is enthusiastic about travel as a means of education, the exchanging of cultures and is excited to be a part of TCCs International Programs team.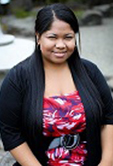 Alexa Mercado-Curtis
Admissions Specialist & DSO
Alexa processes international student admissions and assists in international short-term programs. She has over six years of experience in Student Life and International Student Services & Programs at TCC and understands the diverse groups that the college serves. While working with students on a daily basis, she seeks to improve their experiences before, during, and after their studies at TCC.
Alexa graduated from TCC in 2009 and is currently working on her Bachelor's degree. She has made multiple visits to the Philippines, Canada, Mexico, and South Korea and hopes to continue broadening her knowledge of cultures through world travel and interactions with the students that she enjoys serving every day.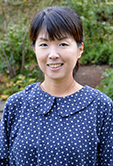 Ashley Bush
International Academic Advisor & DSO
Originally from Seoul, South Korea, Ashley has studied abroad in such countries as Germany, New Zealand and the U.S. since she was 14. She graduated from Korea University, Seoul, South Korea with a B.A. degree in English and German Language and Literature. Later, Ashley earned her M.A. degree in Higher Education with a focus on international education from the University of Michigan, Ann Arbor. Her background lies in study abroad program support as well as international student programming and advising.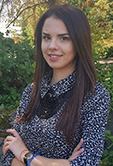 Iulia Cheptea
International Customer Service Assistant & DSO
Iulia is from Beltsy, Moldova and has lived in the U.S. for 6 years. Beginning as an exchange student at Parklane Academy in McComb, Mississippi, she graduated from TCC with an A.A. in Business. During her time at TCC, Iulia was a member of the Phi Theta Kappa honors society, worked as an international office clerk and international student mentor, volunteered for TCC Outreach Department's Team Titan, and was nominated for the 2014 Outstanding Student Award. She also speaks Russian and likes to travel having been to Turkey, Russia, Ukraine and Israel.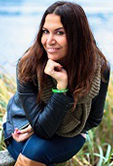 Isabella Webb
Short-Term Programs Coordinator
Isabella was born and raised in Australia and always knew she wanted to travel and see the world. She began her journey by studying for her undergraduate degree in both Hawaii and North Carolina. After graduating she worked with the Education Channel in Florida. She attended Graduate School first in Italy and then New York. Isabella lived in Italy for two years and while there she worked with American Students and led them on educational tours from Rome to Paris to London.
Isabella began her career with community colleges as an Academic Transfer Advisor in Florida and after continuing her journey to the Northwest she worked with both the University of Washington and Tacoma Community College. She has been organizing TCC's Short-Term Programs in the summer and winter quarters since 2012 and often thinks she has the best job in the world.
Her motto? A smile is worth a thousand words.
Have questions?
Contact us at any time, we're always here to help!
International Programs
Tacoma Community College
Building 11, 2nd Floor
6501 South 19th Street
Tacoma, WA 98466-6100