Mount Rainer over TCC campus
The Admission Process
Take that first step and apply to TCC - it's a great step toward your future. Start your journey today.
100%
TCC accepts all students who wish to learn. Start your application process now.
apply now
What Quarter Do You Want to Start?
Below you will find new quarter start dates and file completion deadlines.
| Quarter You Want To Start | Submit Financial Aid Application | Tuition Deadline | Quarter Begins |
| --- | --- | --- | --- |
| Winter 2019 | October 4, 2018 | December 13, 2018 | January 2, 2019 |
| Spring 2019 | January 24, 2019 | March 14, 2019 | April 1, 2019 |
| Summer 2019 | April 4, 2019 | TBD | June 24, 2019 |
OTHER ACADEMIC DEADLINES
Need Money for College?
We want you here, and we want to help you afford college. We offer many types of aid:
*May 24, 2018 is a priority deadline to be eligible for financial aid funds for Fall 2018. The earlier you apply, the more eligible you are for funds. If you apply after May 24, and you qualify for financial aid, you may not receive it before fall quarter starts.
Attend an Admission Information Session
We offer regular monthly Admission Information sessions on our campuses for prospective students to assist with admission, assessment, orientation and financial aid. For additional help, contact Outreach & Recruitment at 253-566-6042 or email them.
3:45 pm- 4:45 pm
Building 16, Room 109
5 pm- 6 pm
Building 16, Room 109
3:30 pm- 4:30 pm
Gig Harbor Campus
All Information Sessions
Apply for General Admissions
TCC welcomes all students. If you want to earn a degree or certificate, advance in your career, or embark on a new one, TCC is the place for you. We are more than grades and test scores. We aspire to serve and help you achieve your goals.
Sylvia Summers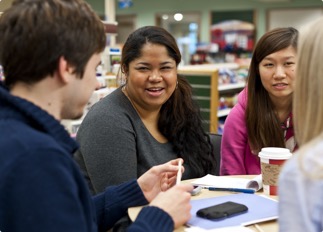 Fill out your application online if you haven't already done so.
Annalee Rothenberg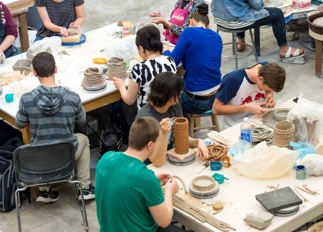 Readmitting Students
If you've been gone for more than one quarter, call 253.566.5325 to update your application. Exceptions: Running Start, Fresh Start and ABE students must contact those departments.
Bonnie Blair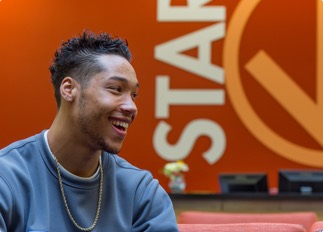 Other Admission Processes
Before you get started on your path at TCC, let us help you figure out what application category best suits you.
Still Have Questions?
Here are some commonly requested resources.
Planning to transfer? Applying for scholarships? It's easy to order transcripts.
Information to help you understand how much to pay in tuition if you're an in-state or out-of-state resident.
Additional Guidance
Contact our Outreach & Recruitment at 253-566-6042 or email them.