Novel Coronavirus (COVID-19) Updates
TCC emergency response underway for Novel Coronavirus (COVID-19).
Overview
New Update:
Application for CARES Act Funds Now Open
TCC students with financial need are invited to apply.
How is Spring Quarter going?
Here are resources to help keep you trucking along!
For Students

Communications from Leadership
Keeping Yourself Healthy
Online Learning Resources

For Staff and Faculty

Staff and Faculty Communications from Leadership
Working Remotely
Keeping Yourself Healthy

Community Resources

Financial help for families & small businesses
Tacoma-Pierce County food resouces
Online educational tools for kids
Background
Effective March 17, 2020, Gov. Jay Inslee has directed all public and private colleges and universities to restrict in-classroom instruction and shift to online learning. Hands-on instruction, such as labs and clinical training, can continue, but colleges must provide an employee to ensure students are working six-feet apart, per social distancing measures. Under this directive, college campuses can remain open, but with instruction to be held online. TCC decided to hold spring and summer quarters online for the safety of our community.
Effective March 26 through May 31, Gov. Jay Inslee has executed his "stay home, stay healthy" order. TCC will be closed to the public and students during this time. If you need to contact a department or program, please refer to the Help Center. Many of us are working remotely and here to serve you.
The public health departments are reporting COVID-19 transmission is widespread in our region. Our highest focus is to keep students, staff and faculty safe. We are practicing social distance measures to support the safetey and health of our community.

Read Tacoma-Pierce County Health Department updates about how to prevent transmission. Read their blog about staying healthy.

Visit: Tacoma-Pierce County Health Department
Spring Quarter Timeline
Notifications
If we have suspended operations, you will be notified through our Omnilert system that sends out calls, emails and text messages. Now is a great time to sign up for Omnilert or check and make sure your notification settings are correct. We also post messages on Facebook and Twitter, update the website, alert the news media, update the hotline and send out emails. Please be aware of these communication channels.
Maintaining a Healthy Community
Practice social distancing - six feet apart from others. If you are sick, please stay home. If you have a fever, stay home until your temperature has stayed below 100.4 degrees Fahrenheit for 24 hours without the help of fever-reducing medicine. Please also encourage sick students to stay home and, when possible, consider providing them with ways to complete work from home. This is good advice no matter what illness is going around.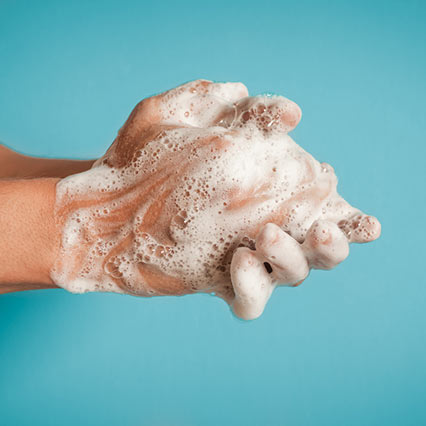 To prevent the spread of any respiratory diseases, the Center for Disease Control and Prevention recommends you:
Avoid touching your eyes, nose and mouth
Cover your cough or sneeze with a tissue and throw the tissue away
Clean and disinfect frequently touched surfaces and objects
Wash your hands often with soap and warm water
The proper way to wash your hands is for at least 20 seconds, especially before eating, after going to the bathroom and after blowing your nose, coughing or sneezing. You can also use an alcohol-based hand sanitizer that contains at least 60-95% alcohol, but using soap and water is preferable.
What should students, staff and faculty do if they think they have been exposed?
Health care officials are urging community members to contact their health care provider first before going to the hospital. This prevents further exposure to other people, lessen the impact of high patient volumes in hospitals and gets you to the right place of care.
Please refer to these guidelines:
You can also call the Washington State Department of Health hotline about the virus if you have questions at 800-525-0127 and press #.
Visit MultiCare Health System for their online assessment tool, along with other information about whether you need test.
Stigma Related to COVID-19
Misinformation about coronavirus can create fear and hostility that hurts people and makes it harder to keep everyone healthy. We're stronger as a community when we stand together against discrimination. Discrimination based on ethnicity or ancestry will make the situation worse. Having Chinese ancestry – or any other ancestry – does not make a person more vulnerable to this illness. Coronavirus doesn't recognize race, nationality nor ethnicity. Please help stop fear and discrimination by letting people know that being of Asian descent does not increase the chance of getting or spreading COVID-19. You can read more about this here and help fight stigma.
Additional Resources and Links