TCC Leadership Team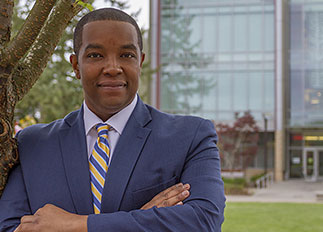 Dr. Ivan Harrell, II, President
Ivan L. Harrell II., Ph.D., serves as the 11th President of Tacoma Community College (TCC). Having a passion for community college education, Dr. Harrell strives every day to lead a group of professionals in providing the best environment, programs and services students need to complete their academic and career goals.
Prior to TCC, Dr. Harrell most recently served as the Executive Vice President of Academic & Student Affairs at Georgia Piedmont Technical College. Before Georgia Piedmont, he served as the Vice President of Success at Lone Star College, Dean of Student Services at Anne Arundel Community College, Coordinator for Student Affairs at J. Sargeant Reynolds Community College, and Assistant to the Vice President at Tallahassee Community College.
Dr. Harrell has written or co-written a number of scholarly articles and book chapters. He has also served as a presenter at numerous local, regional and national conferences and seminars. He is most proud of his work around improving the success of students of color, particularly Black men, first-generation college students, as well as students who come from traditionally marginalized backgrounds.
Dr. Harrell completed his doctor of philosophy degree (Ph.D.) at Florida State University, where he defended his award-winning dissertation, titled, "Using Student Characteristics to Predict the Persistence of Community College Students Enrolled in Online Courses." He holds a master's degree (M.Ed.) from Vanderbilt University, and a bachelor's degree (B.A.) from Wittenberg University.
A native of Oberlin, Ohio, Dr. Harrell was a first-generation student who began his career in community colleges at Tallahassee Community College. Inspired by the diverse, intelligent and hard-working students he met at Tallahassee, Dr. Harrell decided to dedicate his career to advance the community college mission. His goal, as a higher education leader, is to support as many community college students possible to achieve their academic and career goals.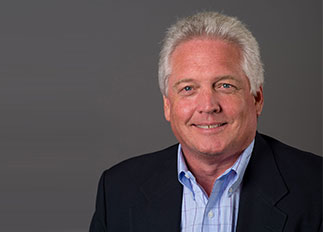 Bill Ryberg, Vice President for College Advancement
A native of the Puget Sound area, Bill joined TCC in 2011 with credentials in the non-profit arena where he has served as President and CEO. He also has a long-term history in the financial services industry. Bill brings an extensive background in working with and managing multiple lines of business within a single organization. He brings external relations and business development experience as well an understanding of fiscal environments. As director of the TCC Foundation, Bill works with a committed board of directors who have increased fundraising and community awareness in support of TCC students. Bill graduated from Western Washington University in Bellingham and earned his Master's of Music degree from Indiana University.
Krista Fox, Interim Provost, Vice President for Academic Affairs
Deans
Vacant
Dean for Entry &

Enrollment Services and Registrar

Katie Gulliford

Interim Dean for Math, Science and Engineering

Interim

Dean for Counseling, Advising, Access and Career Services

Julie Benson

Associate Dean of Nursing

Vacant

Dean for Student Development and Success

Analea Brauburger

Dean for Organizational Learning and Effectiveness

John Falskow

Interim Dean for Arts, Humanities and Social Sciences

Kim Ward

Dean for Communication and Transitional Studies